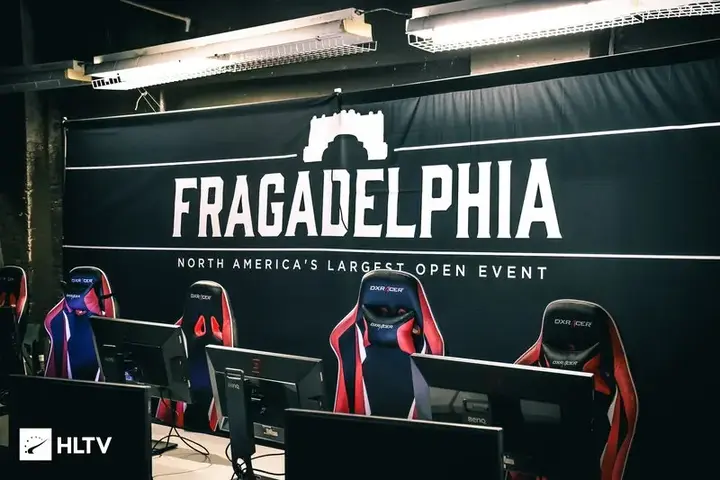 paiN Gaming win Fragadelphia Invitational Fall 2021, to the BLAST Premier Fall Showdown
First big win for the team.
Four teams have advanced to the playoffs, but only one could become the winner and get themselves a berth at the BLAST Premier Fall Showdown.
Party Astronauts ran a solid Overpass, once again showcasing paiN Gaming's weaknesses on the map and then jumped to a "6-1" early lead on Nuke, looking to sweep the set. The Brazilians, however, were not deterred and won the half before running away with the map, "16-8" and then scoring a nearly flawless Dust2, "16-4", for the "2-1" series win and the slot in the finals. Extra Salt looked poised to join them early, as they stole GODSENT's Dust2 with a "16-12", but "TACO"'s team ran over them on Nuke, "16-4", forcing a decider. Vertigo, however, was not much of a battle after all, as Extra Salt advanced with a relatively easy "16-7", "2-1".
The North American team kept attacking with a monstrous "16-7" on Inferno, but this time Vertigo slipped away from them, as paiN Gaming equalized the score after a "16-6". Back and forth on Ancient to start the game, it looked like Extra Salt had enough to finish the job, as they led "14-10", but it was paiN, who hit the match point first, even if Extra Salt still forced an overtime. There, once again, Extra Salt looked in control before "hardzao" clutched a monster "1v3" to set up his team for success, "19-17", "2-1", as paiN Gaming secured the coveted spot at the BLAST Premier Fall Showdown.
Additional content available
Go to Twitter bo3.gg