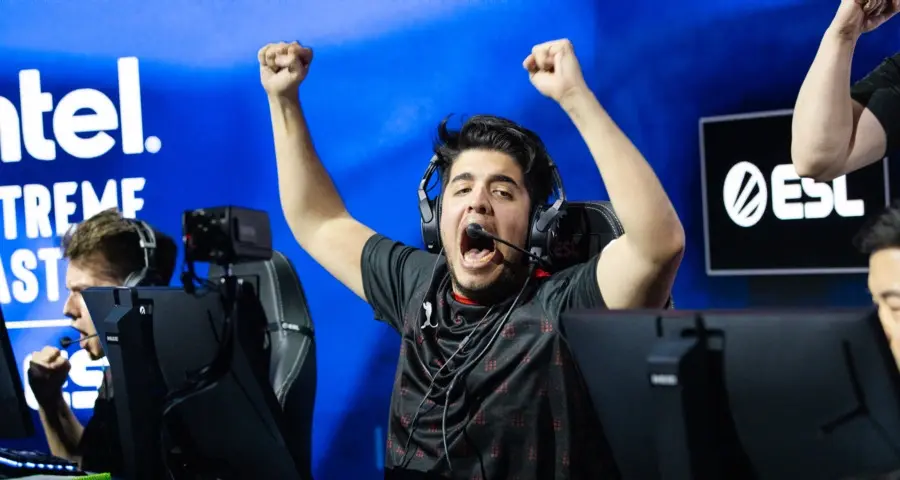 MOUZ defeated Astralis and advanced to the Semifinals of IEM Dallas 2023
MOUZ has defeated Astralis in the quarterfinals of IEM Dallas 2023 in CS:GO. The match ended with a score of 2-0, with a 22-20 victory on Inferno and a 16-9 victory on Ancient. Christopher "dexter" Nong's team has advanced to the tournament's semifinals.
Despite his team's defeat, Nicolai "device" Reedtz was the best player of the match with a rating of 7. His K/D ratio in this encounter was 55/43. The Danish sniper dealt an average of 76 damage per round. He showcased his gameplay at a level 4% below his average performance over the past six months. You can explore detailed post-match statistics at the link.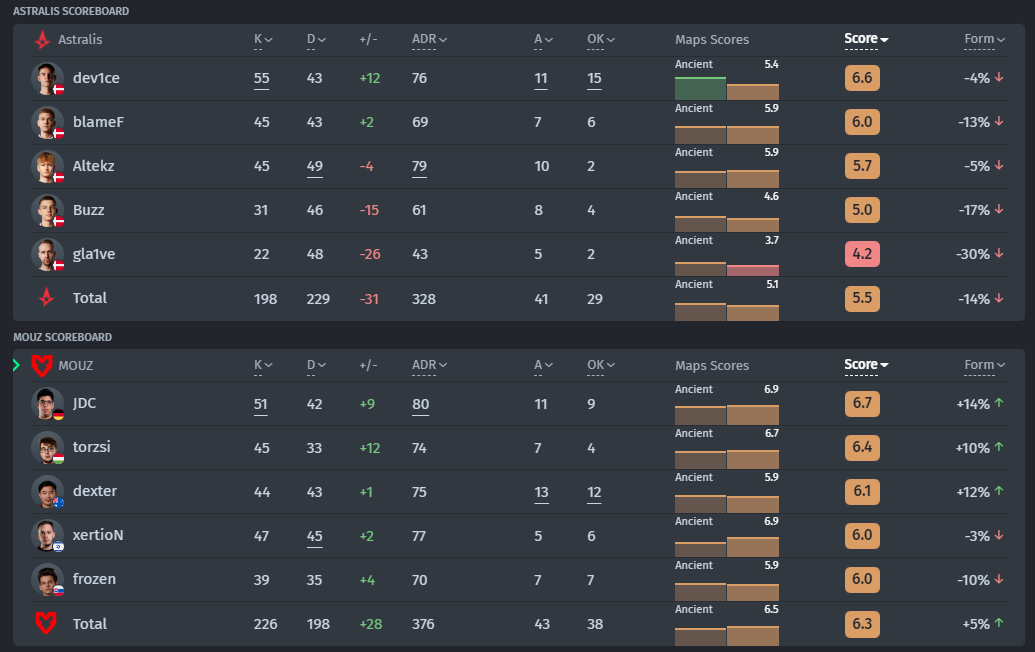 In the semifinals, MOUZ will face Heroic. The match is scheduled for June 3rd, 19:30 EEST. Detailed team statistics ahead of the face-off are available here. Astralis has concluded its performance in the championship. Lukas "gla1ve" Rossander's team secured the 5th-6th place and earned $10,000 in prize money.
IEM Dallas 2023 is taking place from May 29th to June 4th in the United States. The teams are competing for a prize pool of $250,000 and a slot in IEM Cologne 2023. You can follow the schedule and results of the competition at the link.