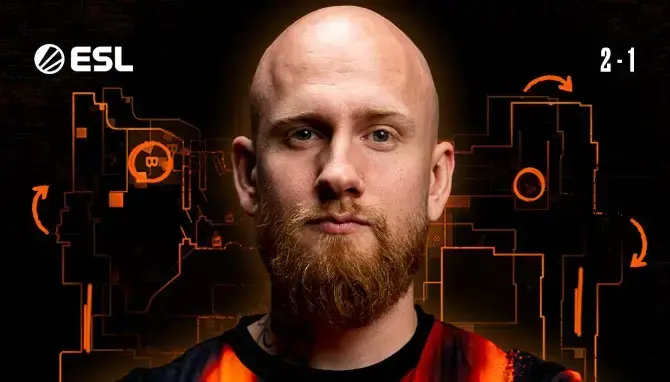 Fnatic advance to the 1/16 finals of the EPL S18, sending Apeks to the last chance bracket
Fnatic became the third team to qualify for the ESL Pro League Season 18 playoffs thanks to a win over Apeks in the Group C lower bracket final. Damjan "kyxsan" Stoilkovski`s team now has no margin for error.
Fnatic were able to come back from a crushing 5:16 defeat at their own Vertigo Peak, responding with wins over Inferno (16:10) and Ancient (16:13).
Despite the win, all Fnatic players did not come out on the plus side statistically, noticeably behind individual losers Apeks. Joakim "jkaem" Myrbostad was the best player of the match with a KD of 72-47 and a rating of 7.1.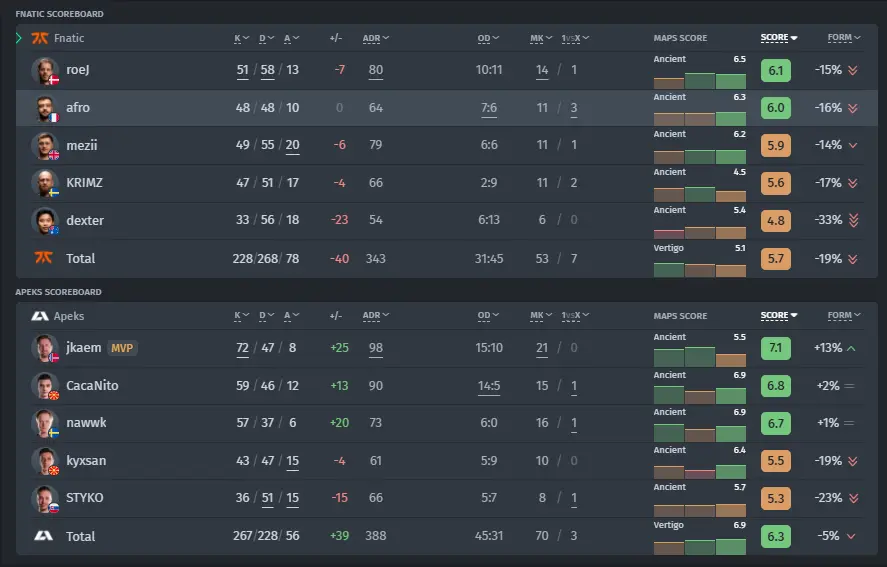 Apeks is now separated from making the playoffs by two bo3 series, one against 9z and the other against the winner of the 5yclone - Imperial pairing, which starts tonight at 20:45.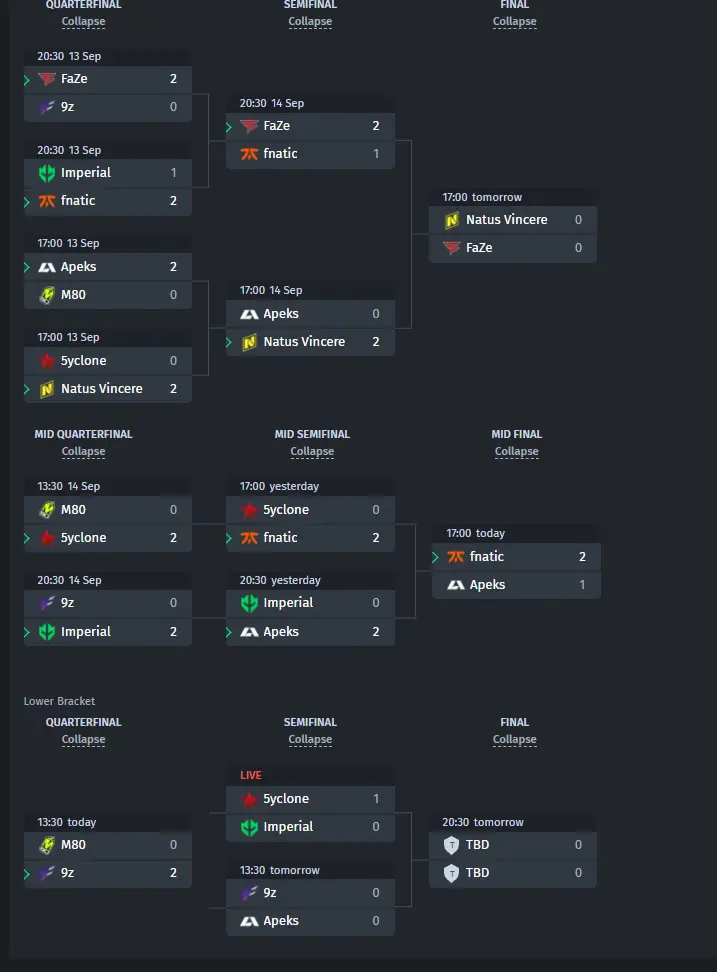 EPL S18 takes place from August 30 to October 1. The teams compete for a prize pool of $850k. The champion will also receive a quota to BLAST Premier: World Final 2023 and IEM Katowice 2024. The schedule and results of the competition can be tracked at the link.
Additional content available
Go to Twitter bo3.gg