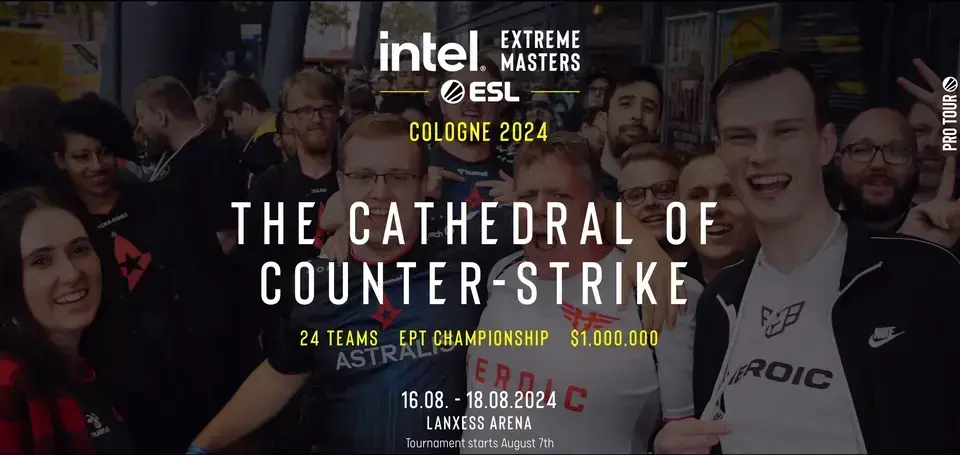 What will a 1300€ ticket to IEM Cologne 2024 give you?
Not so long ago, the tournament operator ESL released the schedule for its 2024 tournaments. With this event, tickets became available for purchase. We've turned our attention to a ticket priced at 1300$, but what will it offer and why will it make you the king of the championship?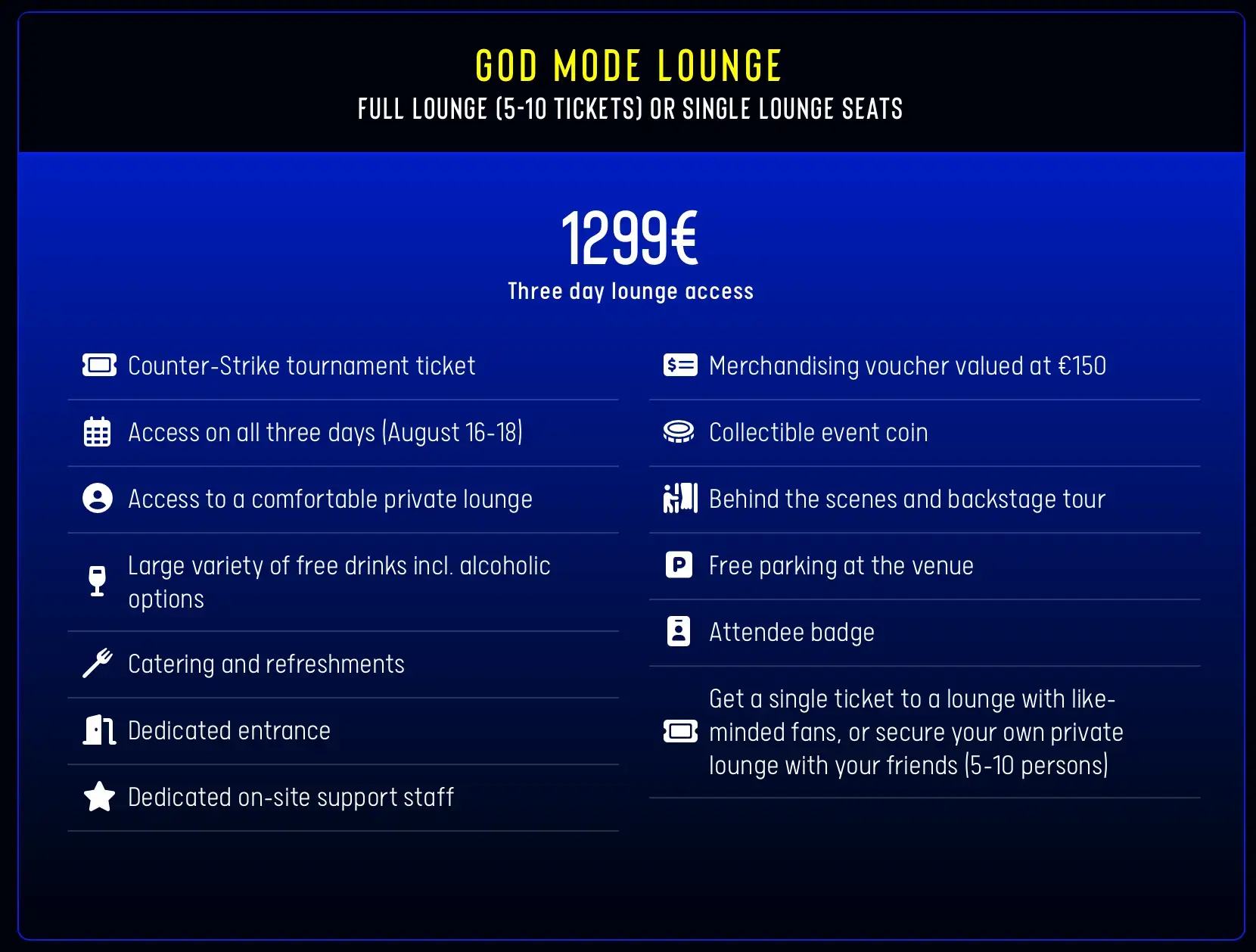 Here's the full list of privileges:
The ticket to the tournament (all three playoff days)
Private and comfortable lounge

The ability to get alcoholic and non-alcoholic beverages for free

Catering with food

A dedicated entrance

A voucher for merchandise worth €150

A coin from the tournament

Free parking

An event participant badge

A backstage tour

Remember, there are other ticket options available for the tournament at much lower prices:
Weekend Regular - 114€
Weekend Plus - 174€

Premium - 399€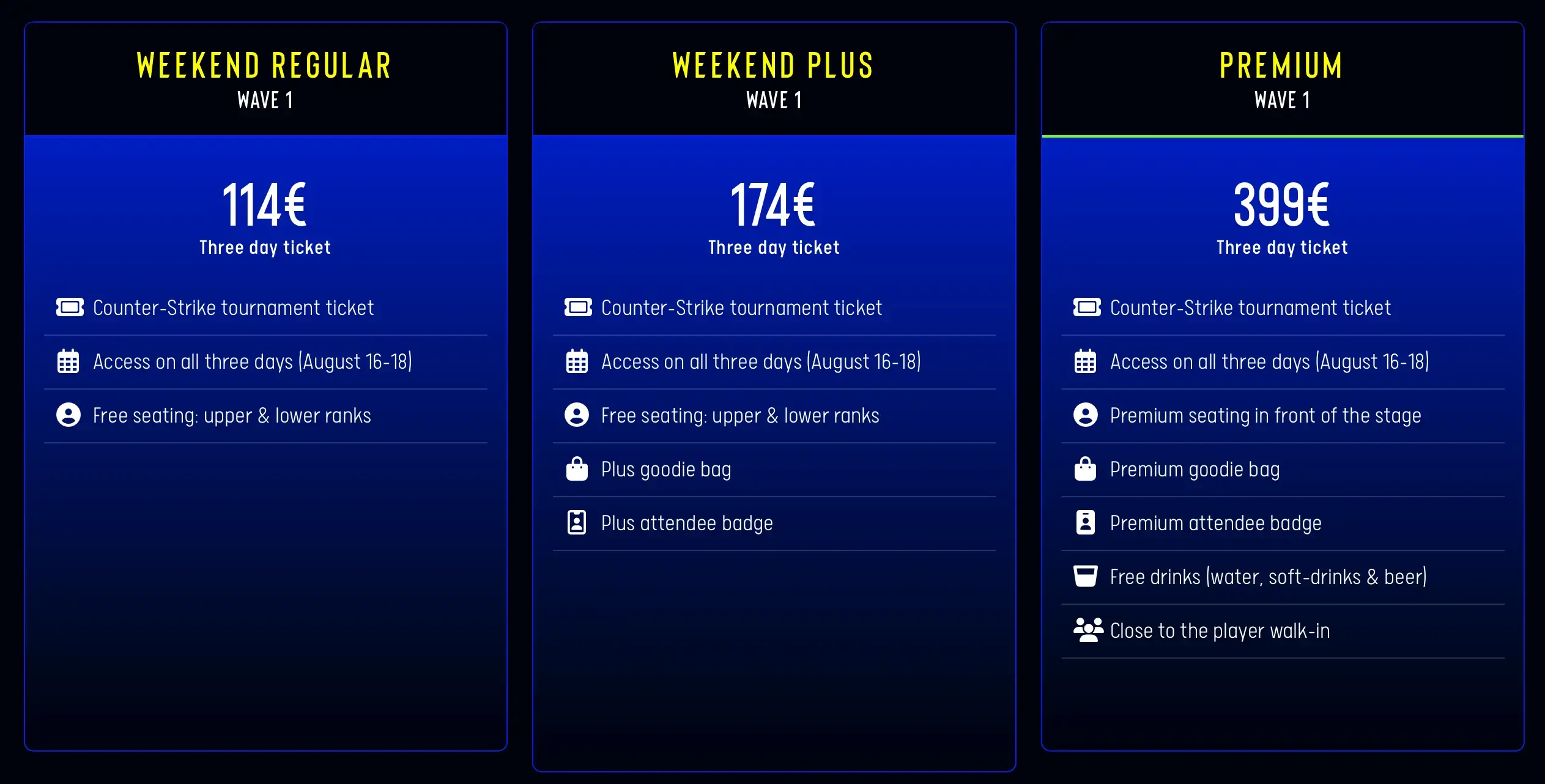 Note that ticket sales start on September 28th at 15:00 CEST! The championship prize pool is 1$ million, but the exact dates and participating teams are yet to be announced.
Additional content available
Go to Twitter bo3.gg