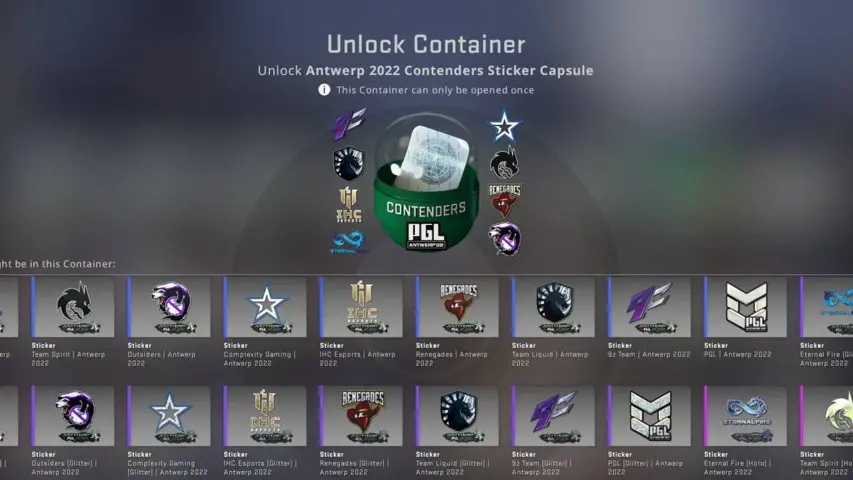 Valve broke their record for the latest release of Viewer Pass to a major in history
The main championship of the year starts in 4 days, and there are still no stickers!
The entire list of majors and how many days before the start of the championship, Valve released stickers in ascending order:
BLAST.tv Paris Major 2023 — ???
DreamHack Winter 2013 — 0 days (There were no separate stickers at the championship. They were part of the souvenir skins that dropped from the souvenir set)
PGL Major Stockholm 2021 — 5 days
ESL One: Cologne 2015 — 6 days
PGL Major Antwerp 2022 — 6 days
DreamHack Winter 2014 — 6 days
ESL Major Series One Katowice 2014 — 7 days
FACEIT Major: London 2018 — 7 days
Intel Extreme Masters XIII — Katowice Major 2019 — 7 days
DreamHack Open Cluj⁠—⁠Napoca 2015 — 8 days
StarLadder Berlin Major 2019 — 9 days
PGL Major Kraków 2017 — 9 days
ESL One: Cologne 2014 — 10 days
ELEAGUE Major Atlanta 2017 — 10 days
Intel Extreme Masters Rio Major 2022 — 10 days
ESL One: Cologne 2016 — 11 days
MLG Major Championship: Columbus 2016 — 12 days
ESL One: Katowice 2015 — 14 days
The community has different guesses why this is happening. The following is probably the most logical: quite recently, all the developers were on a 3-week vacation on the islands and simply didn't have time to prepare stickers for 2 versions of the game CS:GO and CS2.
The other is that Valve wants to sell the Anubis set in the game as long as possible, and with the release of the paraphernalia, remove its regular version and add a souvenir one.
Further, there was a version that Valve needed more time to coordinate the new medal with BLAST representatives.
And also, as a result, not all organizations and players managed to provide the developers with the necessary information (team logos, autographs, etc.).
But the company's anti-records did not end on stickers. Does anyone remember anything else about operations in the game?
After all, the last operation in CS:GO called "Predator Waters" was released 561 days ago!
Let us remind you that BLAST.tv Paris Major 2023 will take place from May 8 to 21, 2023, where teams will compete for $1.2 million!