Thorin called YEKINDAR a terrible captain
Today, in his Twitter, the English analyst Duncan Thorin Shields spoke flatteringly about Team Liquid team captain Marek YEKINDAR Galinskis. He said the team's decision to put YEKINDAR in the role of captain was the worst idea ever.
Quote from Duncan Thorin Shields:
YEKINDAR IGLing sounds like the worst idea imaginable. The guy can't even IGL himself to last a full series without feeding for a half or a map vs. top teams most days.

— Thorin (@Thorin) May 27, 2023
Let us recall that earlier, Marek stated:
Despite the fact that I'm unsuccessfully performing in the majors and in the finals, everything will change over time. I am not a super-experienced player, as I started playing at tier-1 during the pandemic. I hardly ever played in LAN tournaments.
It was previously reported that YEKINDAR would be the team captain for only a few maps during the last CS:GO major: BLAST.tv Major Paris 2023, replacing Nick nitr0 Cannell. Later, according to Canadian journalist Nohte, it became known that because nitr0 wanted to end his career, YEKINDAR began to play on all maps.
Now that nitr0 has officially announced his retirement, I've heard rumors in the majors that YEKINDAR is actually captaining all maps, not just some.
Let us remind you that Nicolas nitr0 Canella announced his elimination from the club at the end of the IEM Dallas 2023, which begins in two days. The main reason for his decision was the player's large number of trips due to participation in international LANs, especially since he has a young family.
How did the BLAST.tv Major Paris 2023 go for Team Liquid?
Right away, it was pretty good because the team made it to the tournament's playoffs, from where it was eliminated in the first match by Apeks.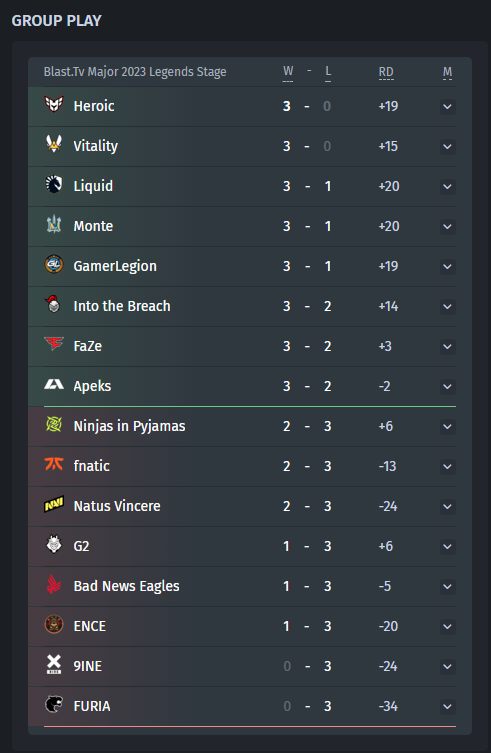 Remember that the first matches at IEM Dallas 2023 will start on May 29. At the tournament, Liquid will play in Group B, and their first opponents will be Astralis. Note that the prize pool of the tournament amounts to $250 000. The winner will also receive an invitation to IEM Cologne 2023.