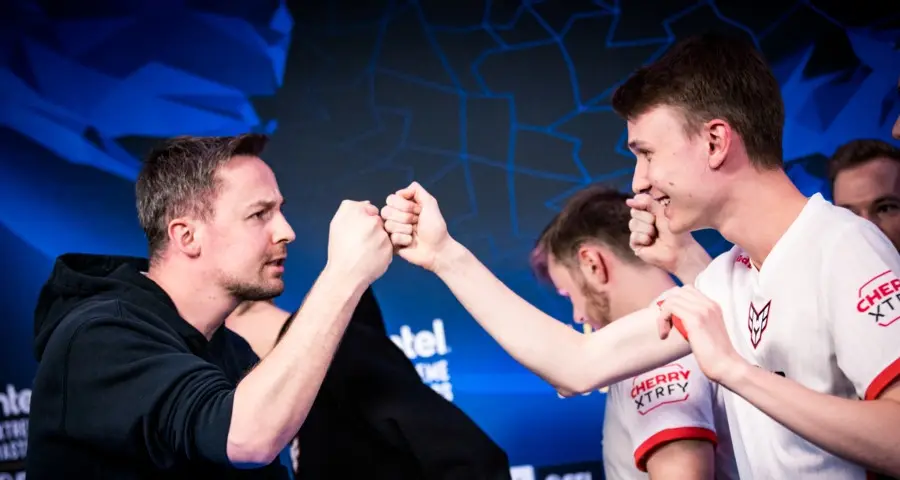 Heroic and G2 make it to the IEM Dallas 2023 playoffs: Fnatic and Nouns are the first to leave the tournament
At IEM Dallas 2023, the night matches of group A ended, after which the first participants of the playoffs and the losers of the tournament were determined. Heroic and G2 Esports advanced to the next stage of the championship, and Fnatic and Nouns Esports were eliminated.
The top bracket of group A
Now Heroic and G2 will play for first place in group A, allowing them to play immediately in the competition's semifinals. The meeting is scheduled for May 31, 10:30 PM EEST. You can study the detailed statistics of the upcoming confrontation here.
The lower bracket of group A
Having lost the matches of the first round of winners, the following pairs were formed in the lower bracket of group A: 9z - Fnatic and FURIA Esports - Nouns. Both South American teams proved stronger than their rivals and went further.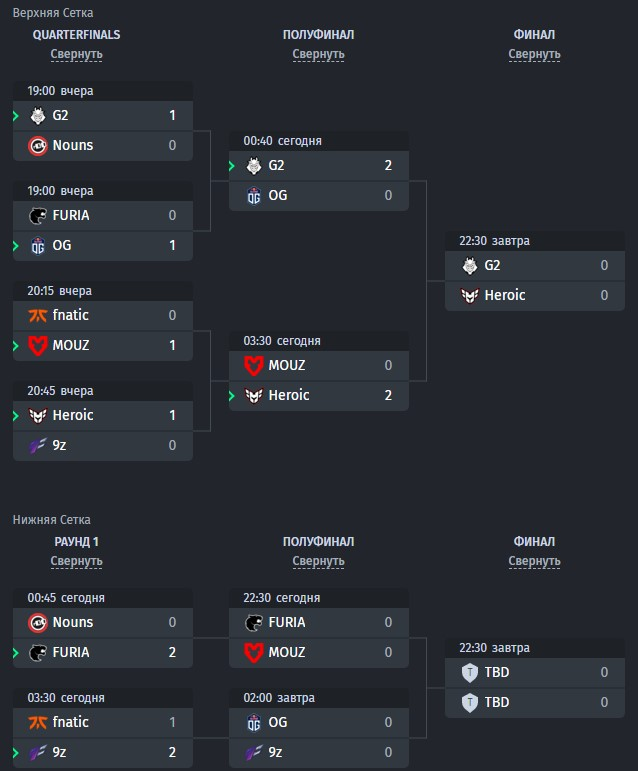 In group B at IEM Dallas 2023, only the first round of the upper bracket was played, and here are the results:
FaZe Clan 19:17 Evil Geniuses - Mirage map
ENCE 16:7 Complexity Gaming - Nuke map

Team Liquid 17:19 Astralis - Overpass map

Cloud9 16:2 Grayhound Gaming - Ancient map

Based on these results, the pairs of semi-final winners and the first round of the lower bracket of the group were determined. FaZe — ENCE and Astralis — C9 will play for the championship playoffs. EG — COL and Liquid — Grayhound will compete in the elimination matches.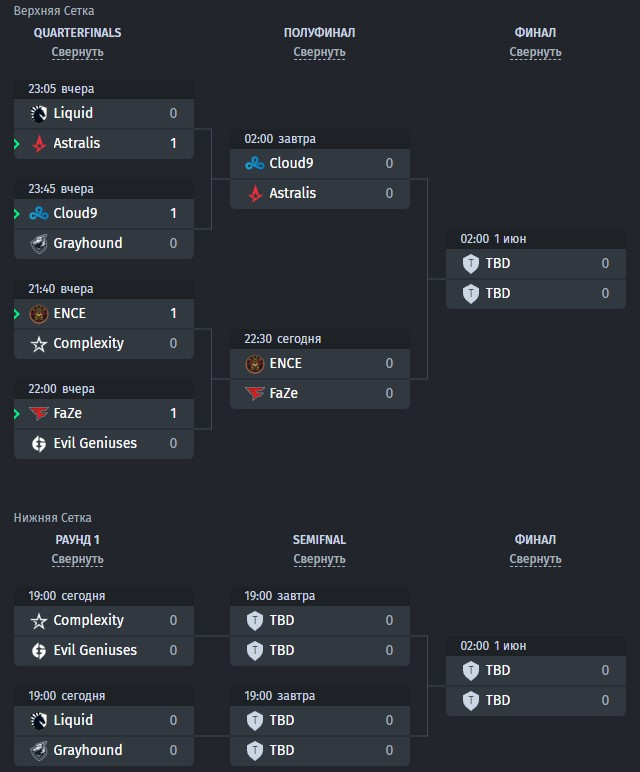 IEM Dallas 2023 takes place from May 29 to June 4 in Dallas, USA. The teams are raffling off a prize pool of $250,000 and a slot at IEM Cologne 2023. You can follow the schedule and results of the competition here.
Additional content available
Go to Twitter bo3.gg