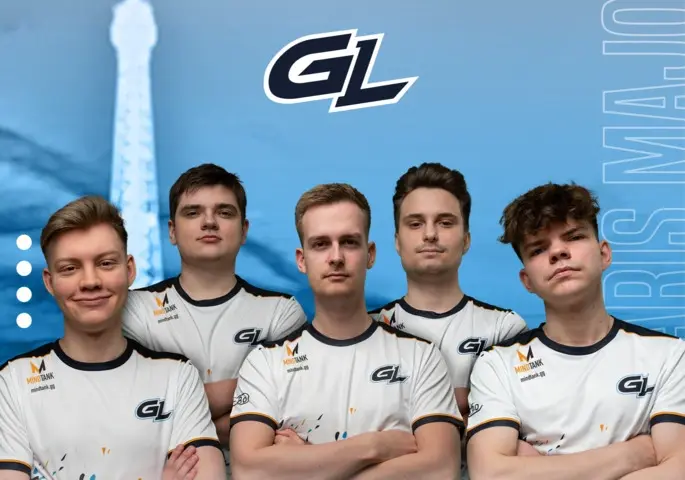 GamerLegion reached to the final of the BLAST.tv Paris Major 2023
Sensationally! The GamerLegion team has crushed Heroic with a score of 1-2!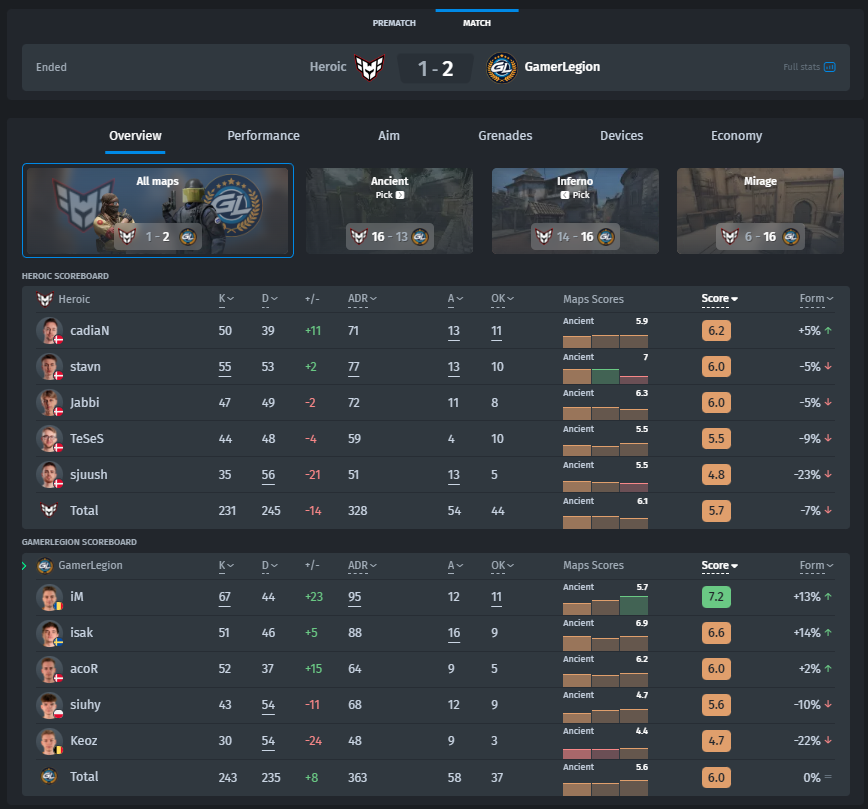 The first map of the confrontation was picked by the GamerLegion team, but Heroic successfully claimed it with a score of 16-13.
Let's be honest, the Danish sniper of the Heroic team, Martin stavn Lund, carried the game for his team. His rating reached an impressive 7.0.
Next in line was Inferno, where Heroic missed their chance to reach the final in a very intense battle, losing with a score of 14-16.
No matter how hard stavn tried, who achieved a rating of 7.3, his team let him down. Additionally, Ivan iM Mihai stood out on this map, relentlessly taking down opponents and finishing the match with a rating of 7.0.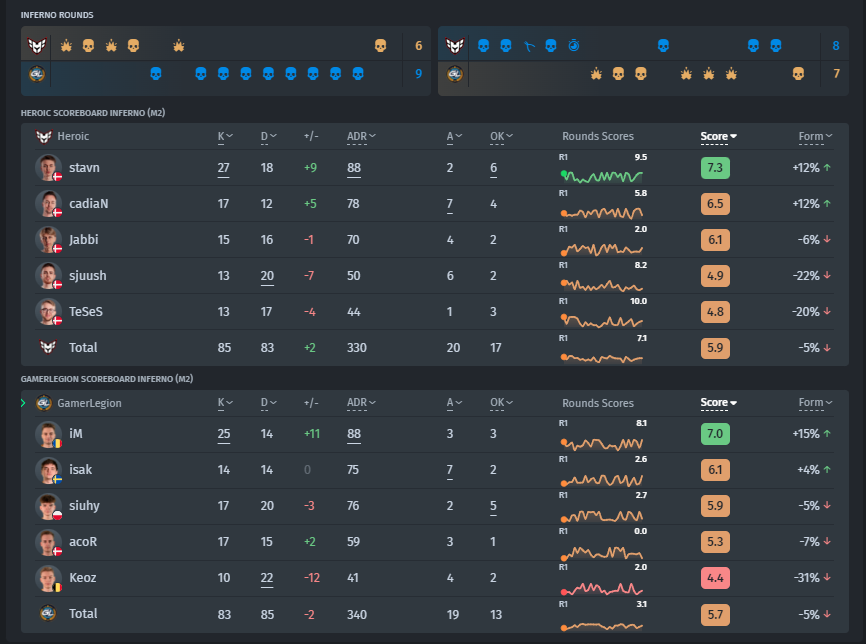 And the deciding map became Mirage, where GamerLegion showcased their best game and completely dominated Heroic with a score of 16-6.
In this confrontation, iM also stood out, delivering his best performance of the tournament. The player's rating reached an astounding 9.0!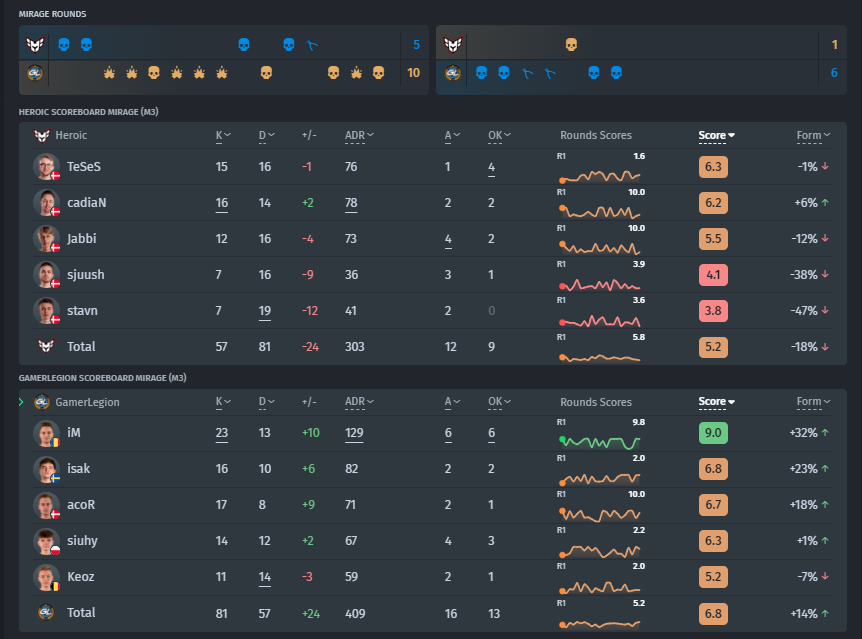 From 0-2 in Challengers to the final of the BLAST.tv Paris Major 2023
Let's remind that GamerLegion is exactly the team that had a disappointing start in the Challengers Stage, and after the first day, their score was 0-2.
On that day, they lost to everyone! First, it was Complexity on Inferno with a score of 11-16, and then they were defeated by TheMongolz, also on Inferno, with the same score of 11-16.

Towards the end, the team swept FORZE 2-0 (Overpass 16-12, Inferno 16-13).

As for Heroic, this was their last match at the final CS:GO Major. The team secured the 3rd-4th place and took home $80,000, as well as 1,775 BLAST Premier points.
The playoff bracket of the BLAST.tv Paris Major 2023 at the moment is as follows: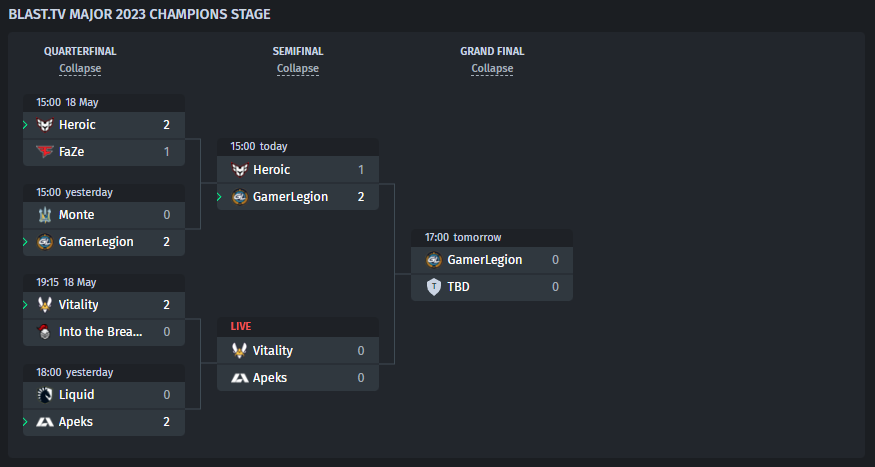 The BLAST.tv Paris Major 2023 is taking place from May 8th to May 21st in France. The playoffs stage from May 18th to May 21st is hosted at Accor Arena. The teams are competing for a prize pool of $1.25 million. The champion will also earn spots at IEM Cologne 2023 and BLAST Premier: World Final 2023. You can follow the schedule and results of the Major through the link.