FaZe Clan finally finished their $1,000,000 Intel Grand Slam run with Twistzz setting up unprecedented record
FaZe defeated Cloud9 in the tournament final with a score of 3-1. On their way to the championship, FaZe only lost three maps in the playoffs.
The final wasn't a complete sweep, as Cloud9 managed to win one of the maps and gave FaZe some trouble in the fourth map, but ultimately it was FaZe who took the victory.
As a result, FaZe won the tournament and earned $200,000, as well as claiming $1,000,000 for the Intel Grand Slam. FaZe Clan became the fourth team in CS:GO history to achieve this trophy. Cloud9 received only $90,000 for second place.
ropz - best player of the match
The best player of the final was ropz with a rating of 6.8. He made 83 kills in four maps, while only dying 62 times.
Among the Cloud9 players, only Hobbit was able to stand out with a rating of 6.5. However, this was not enough to secure a victory for the team.
Here is the breakdown of the prize pool distribution among the other teams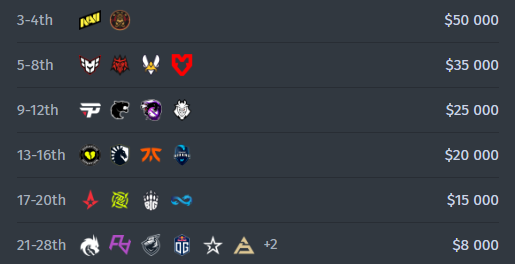 The final playoff bracket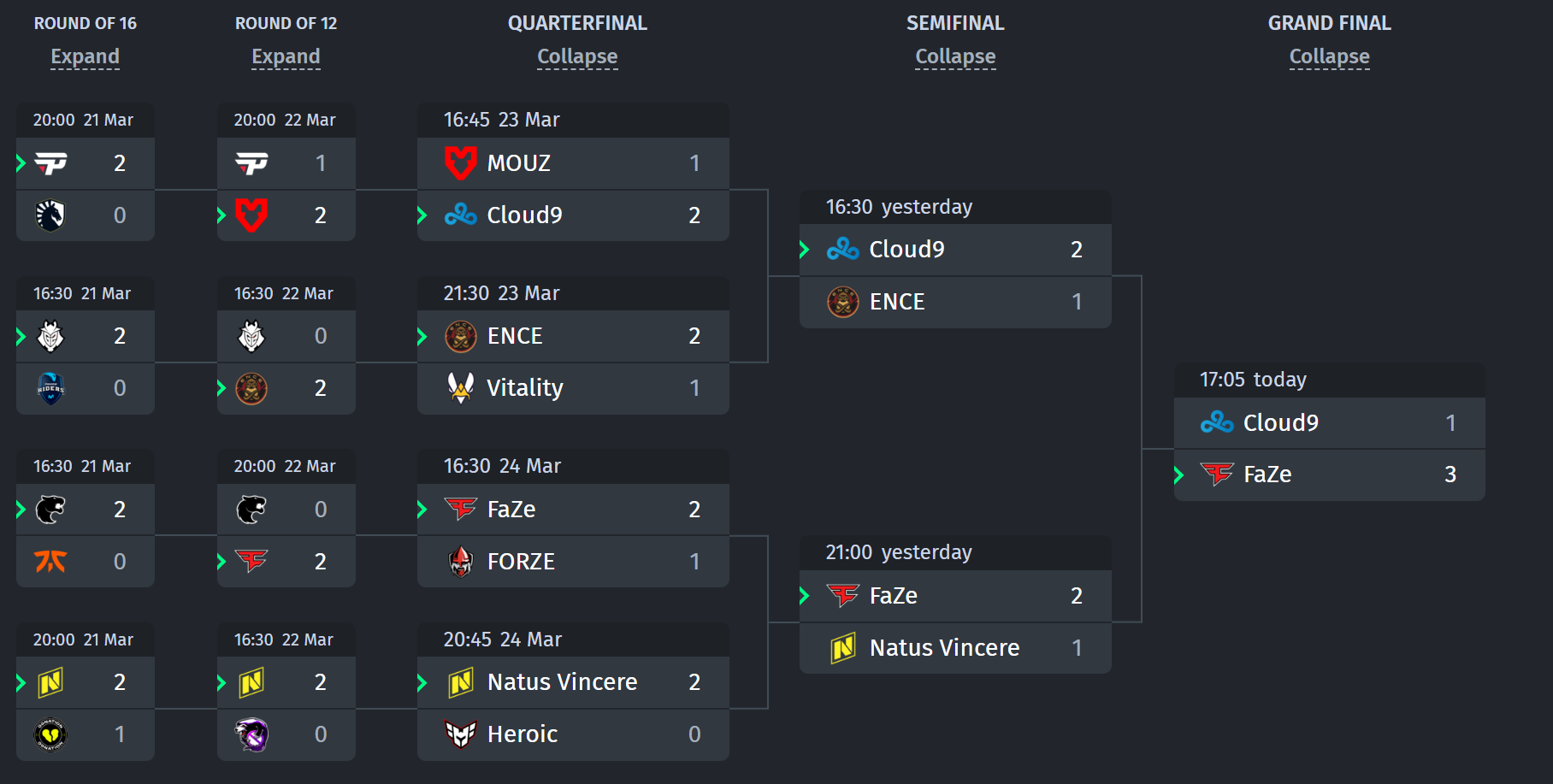 ESL Pro League Season 17 took place from February 22nd to March 26th in Malta with the participation of 32 teams. Detailed statistics of the event are available here.