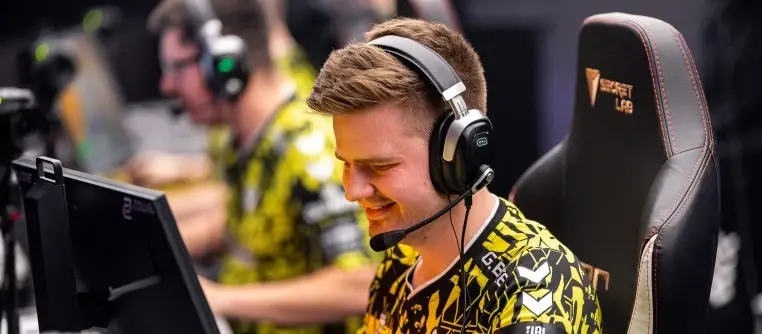 Dupreeh: "My victories won't end with a fifth major"
After yesterday's victory at the last CS:GO major, Team Vitality's rifler Peter dupreeh Rasmussen gave a lengthy interview to the analyst's studio.
Let us remind you that the Vitality team managed to win the BLAST Paris Major 2023. This tournament was of particular importance, as it was the last in a series of championships of this level, and the CS2 major is only expected to be held in spring.
In the final of the Paris Major, the French team met with GamerLegion and won with a score of 2:0: 16:6 on Overpass (GamerLegion's choice) and 16:13 on Nuke (Vitality's choice).
You said you weren't focusing on the fifth Majors, but that was definitely what you wanted. How does it feel to have it now?
Unreal. When I joined Vitality, I aimed to win another Major because I knew that if I did it with a new team, I would have the most wined Majors.
A record that no one will ever be able to beat. What do you think?
In a way, it's great knowing that CS:GO is ending, but on the other hand, it's sad that it's the end. But it's the perfect way to finish everything, and CS2 is just around the corner. I'm also looking forward to playing it. I am glad I have such a record that no one will beat.
Winning the Major is a goal that Vitality set at the beginning of the year. The road to it was difficult. Do you feel a drop of relief that everything is behind you?
This is definitely a relief. It's a mix of relief and happiness because we've been playing all these two weeks, and there's been a lot of pressure on us. But, of course, we passed flawlessly, but knowing that everyone expects us to do…
I would have never thought that in the playoffs, we would have to play with inexperienced teams like Into The Breach, Apeks, and GamerLegion. I am sure that they have a great future. We won today because of experience, 100%.

The way GamerLegion crushed Heroic yesterday, they were great. Well done to us for dealing with them. I have such relief! This is such an achievement for the whole team. Now we will find a new goal because it is more important now.

But in his Twitter, Mr. Dupreeh was less wordy:
In addition, after the team's victory, the Danes Magisk and dupreeh achieved remarkable results. Magisk joined the elite circle of four-time Major champions, including gla1ve, Xyp9x, and dev1ce. He became the fifth person to achieve such a record. At the same time, dupreeh became the only athlete who won the Major five times.
In addition to the significant prize of $500 000, the team received slots at IEM Cologne 2023 and the winter finals of BLAST Premier 2023. These achievements will allow them to continue performing at prestigious tournaments and confirm their dominance in CS:GO.