blameF: "I don't usually measure my worth by my individual performance"
Astralis captain Benjamin blameF Bremer shared his opinion on his individual performance in the group stage of the ESL Pro League Season 18 CS:GO tournament. The Danish eSports player also noted that he puts team achievements above all else.
Usually, I don't measure my worth by my individual performance. First and foremost, I assess the performance of my teammates and myself based on how we perform as a team. And this will always be my approach as captain and in-game leader.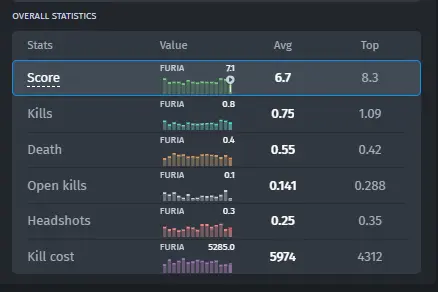 blameF also told us how he maintains his gaming tone during tournaments.
I am proud of that, which means the most to me, although I am also happy that I played well. Yes, I had a good tournament. But I also feel that I put in a lot of grind daily with 1,000 kills in Deathmatch. Some days, it might have been only 700-800 kills. But overall, I invested a lot of effort in individual training both leading up to and during the group stage in Malta
Earlier, Astralis took third place in Group A at the EPL S18. Thus, the team earned a slot in the championship playoffs. You can follow the news and the competition here.
Additional content available
Go to Twitter bo3.gg