Astralis, BIG and Ninjas in Pyjamas invited to Roobet Cup 2023 — first tournament invitations announced
Today, the organizers of Roobet Cup 2023 announced the first eight invited teams to the championship! The organization announced it on Twitter.
8 teams received invitations to the championship, and the full list of invitations can be found below:
According to the organizers, they will publish the next eight invites later! Because only 16 teams will participate in the tournament and all of them will be invited. The organizers did not allow young teams to play open qualifiers.
Relog Media (tournament organizers):
It's time to announce the first 8 invited teams for #RoobetCup2023!
Welcome and good luck!
8 more teams will be announced, stay tuned for more information.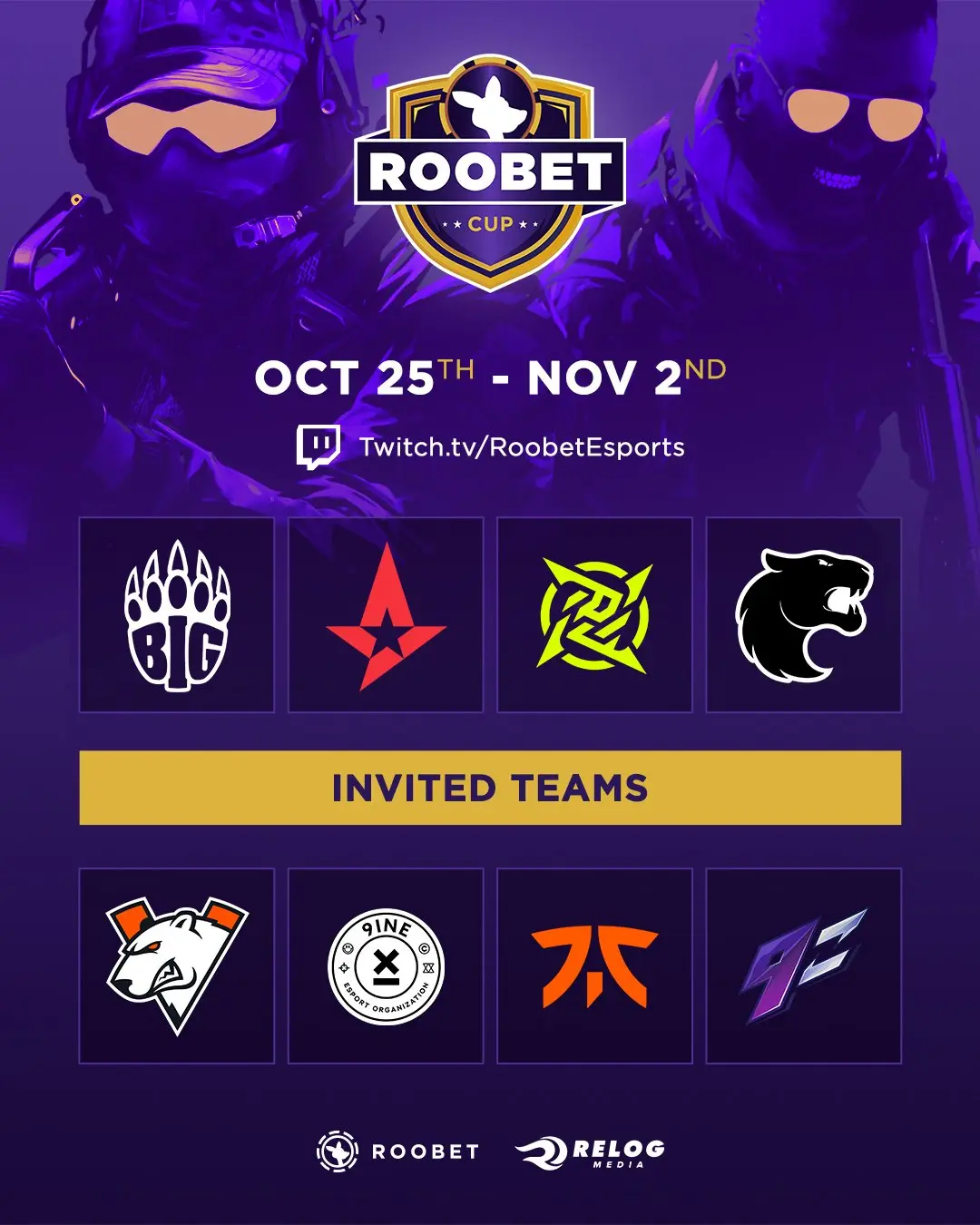 Basic information about the tournament
Most importantly, the organizers are planning to hold the tournament in the new version of the game, namely Counter-Strike 2! The tournament itself will take place from October 25 to November 2, 2023! And the prize pool of the championship is $250,000!
The championship itself will be held online, but it will be based in Europe!
Additional content available
Go to Twitter bo3.gg