Apeks eliminated Ninjas in Pyjamas and advanced to the playoffs of BLAST.tv Major Paris 2023
The last match of the Legends stage between Apeks and Ninjas in Pyjamas turned out to be perhaps the most intense and memorable of the entire stage. After two played maps, Apeks emerged victorious with a score of 2-0.
The first map was Vertigo, and the winner was determined only after the first overtime rounds. In a fierce battle, Apeks managed to secure a victory against NiP with a score of 19-17!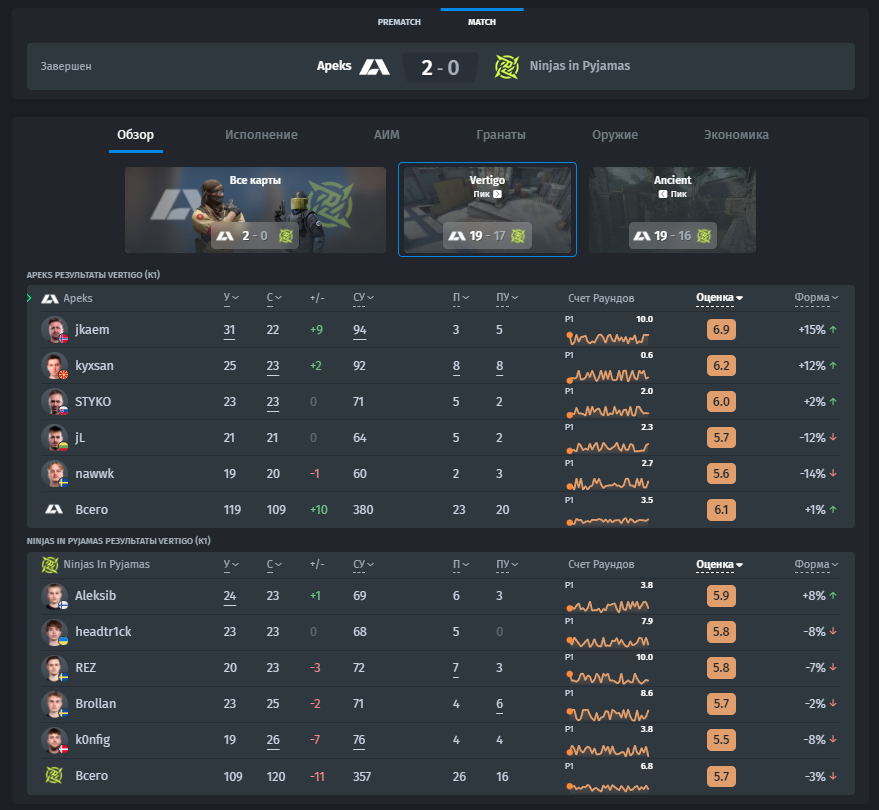 Next was Apeks' pick, and they started off terribly. The team lost the first half with a score of 12-3. After that, they lost two more rounds, and the score was 14-3 in favor of Apeks. But then complete chaos ensued.
Apeks fought for every possible round and staged a stunning comeback, taking the map with a score of 19-16!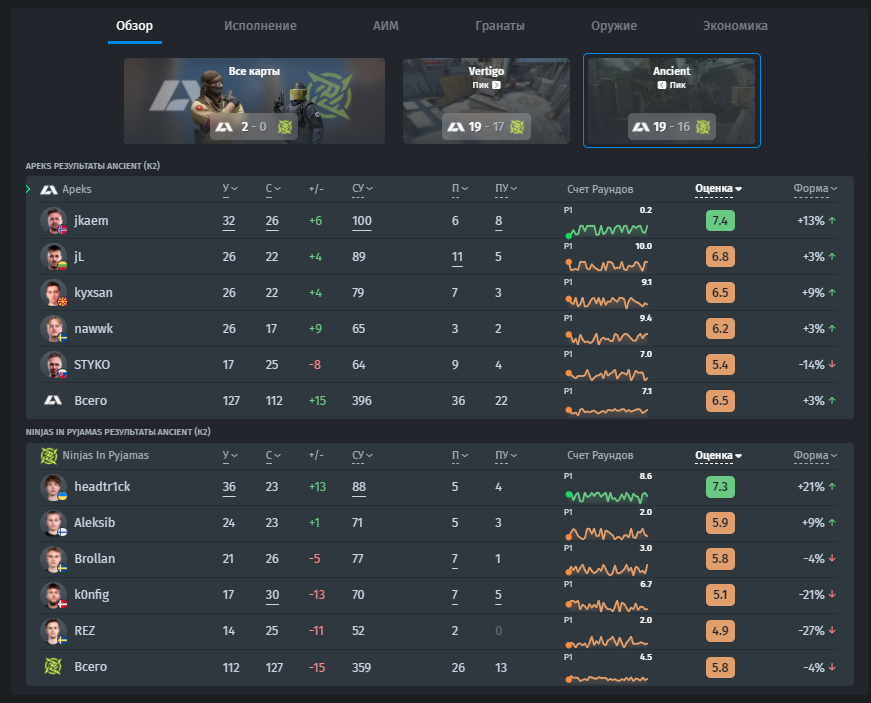 No matter how hard Daniil headtr1ck Valitov tried, who played one of the best maps of his career, unfortunately, the stars in his team let him down. Daniil finished the map with a rating of 7.3.
Joakim jkaem Myrbustad - the best player of Apeks during the Legends Stage at BLAST.tv Major Paris 2023!

His most productive game was Mirage against ITB in the first round of the Legends stage. His rating reached an impressive 8.5.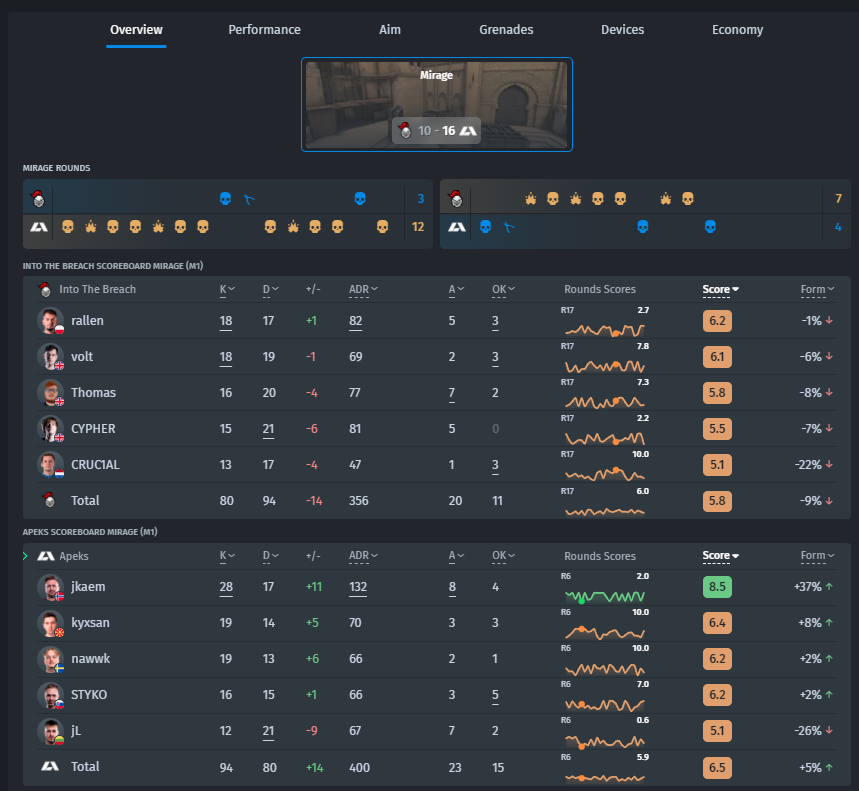 Apeks advanced to the playoffs of the latest CS:GO major, where they will face Team Liquid in their very first match!
The match will take place on Thursday at 19:00 in a bo3 format.
Apeks has good chances of winning this matchup since the teams have already met in the Challengers stage, where they defeated Team Liquid on Ancient with a score of 16-12.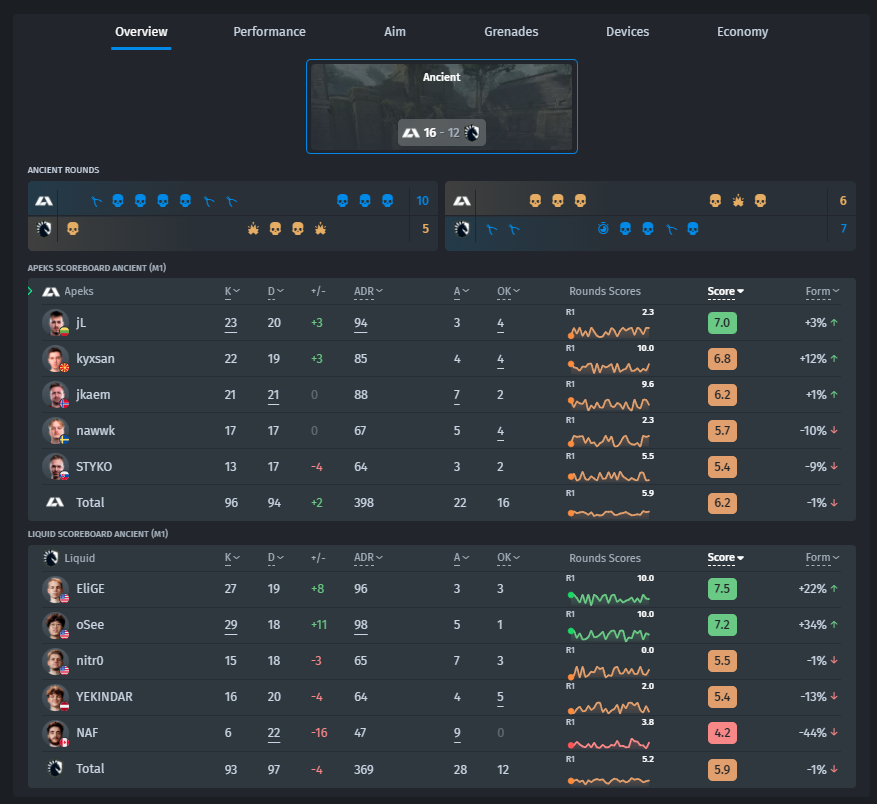 The final tournament standings are as follows: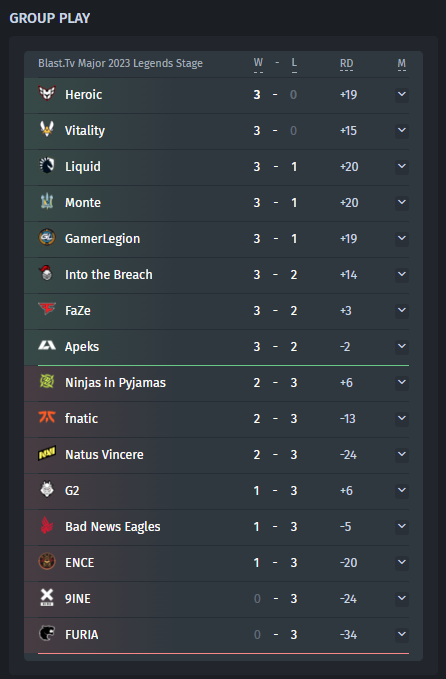 BLAST.tv Paris Major 2023 is taking place from May 8th to May 21st in France. The teams are competing for a prize pool of $1.25 million. The champion will also earn slots for IEM Cologne 2023 and BLAST Premier: World Final 2023. You can follow the schedule and results of the tournament here.
Additional content available
Go to Twitter bo3.gg