FaZe Clan, Heroic to lead the AI predictions pre-Major
A bit of a database to go with the predictions.
With the sticker release in the last CS:GO patch, it is about time to figure out who is the favourite and who is the underdog during the first stage of the Swiss system at PGL Major Stockholm 2021.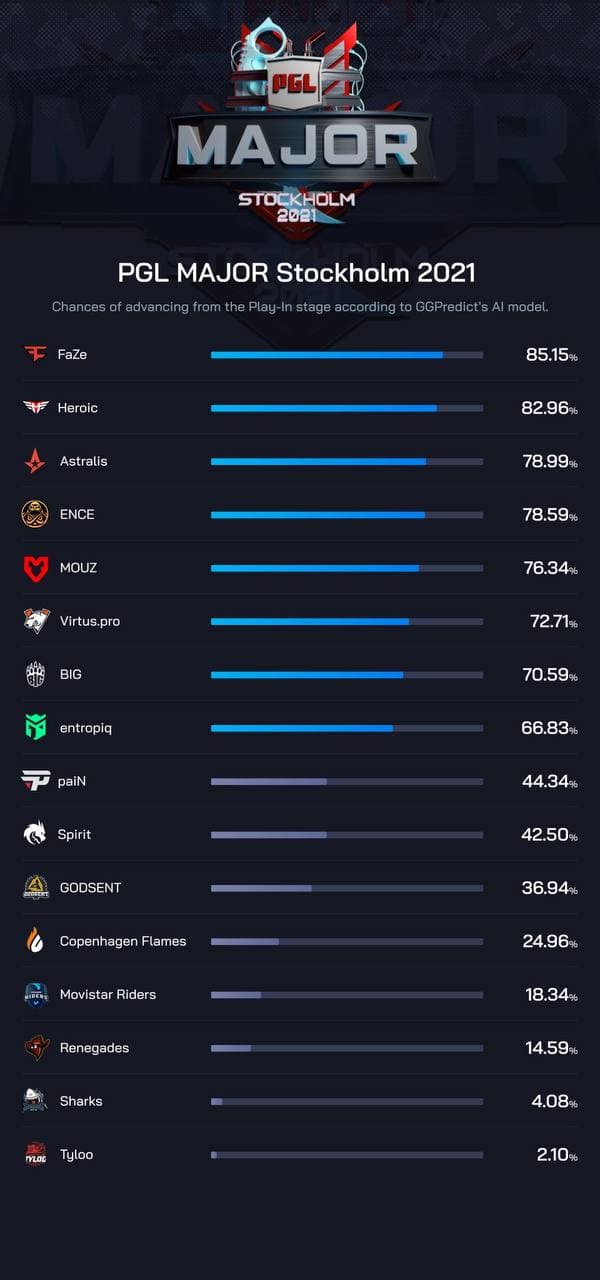 Of course, math models are not perfect when it comes down to finding out the favourites and sometimes it leads to some bizarre outcomes, but a pair of FaZe Clan and Heroic is nearly guaranteed to make it through in its eyes. Astralis, ENCE Esports and MOUZ are close to top-2, while Virtus.pro and BIG are the only other teams with 70% or higher chance to make it to the next stage. Sharks Esports and TYLOO, unfortunately, are not rated as high by the machine, as both teams could not scratch the 10% mark, leaving them with an uphill road before the beginning of the event.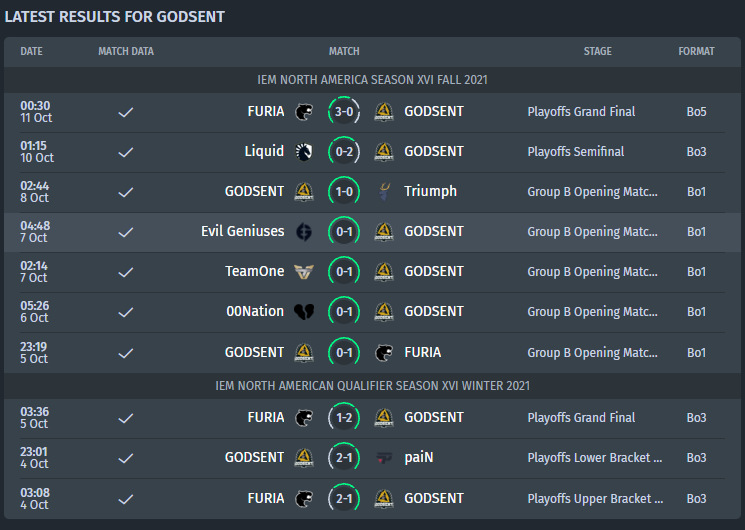 Will VP perform as well as the machine predictions imply, considering their recent roster change, remains to be seen, but in our eyes, the likes of Team Spirit and GODSENT are grossly underrated with their sub-45% chance to make it through. Only few days left until the beginning of the sixteenth Major, so we will learn very soon who was right and who was wrong in their pre-event predictions!
Additional content available
Go to Twitter bo3.gg