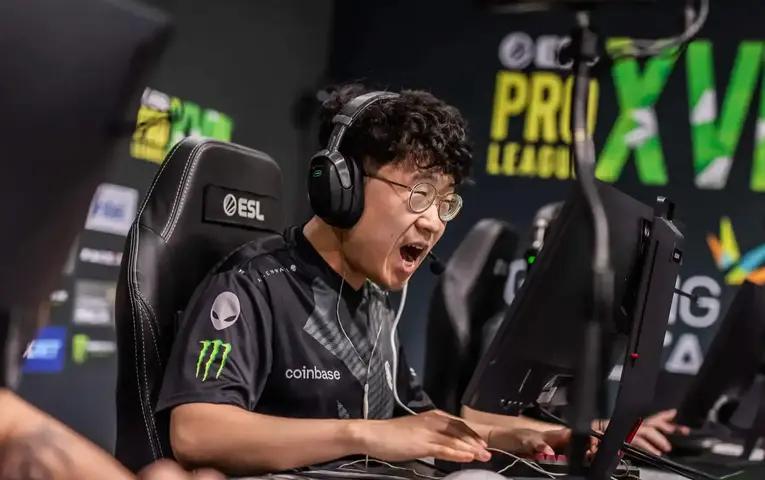 Liquid reached the final of the EPL S18 lower bracket
Liquid defeated Cloud9 in the semifinals of the lower bracket of the ESL Pro League Season 18. The team managed to defeat the opponent with a score of 2:1 and will now meet Virtus.pro in the match for the playoffs of the tournament.
On the first map, Ancient Liquid showed a confident game for both sides and finished with a score of 16:14. On the second map, Inferno started very poorly, 1:6, but managed to pull themselves together and bring the score to 11:8. However, the game in the attack was not the most successful, 14:16.
The Mirage desideratum was better and Liquid managed to win with a score of 16:12. Even a weak performance from Alex "Rainwaker" Petrov, who did not make a single kill in 15 rounds of attack, did not prevent the team from winning.
The MVP award went to Dmitry "sh1ro" Sokolov. The sniper showed a good game on all three maps, receiving an overall rating of 7.1 and a final statistic of 73-53.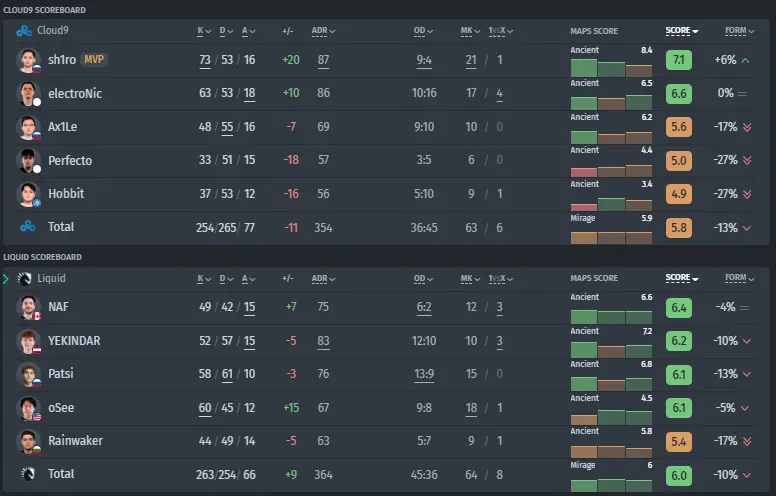 Cloud9 has now dropped to the last-chance bracket, where they will meet Eternal Fire, whom the team defeated 2-0 in the first round of the tournament. To reach the playoffs, Cloud9 needs to win not only against the Turks, but also against the winner of the other semifinal of the last chance bracket.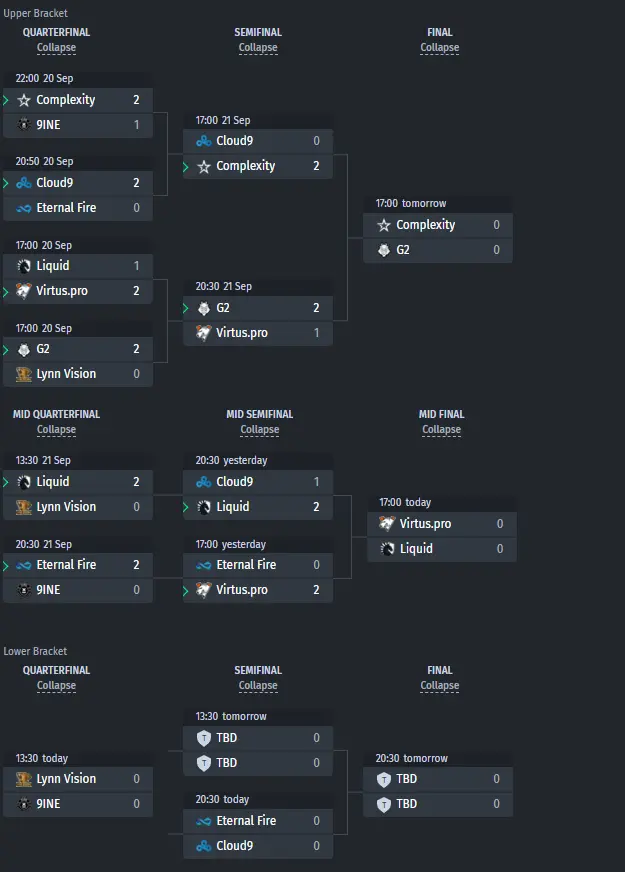 EPL S18 takes place from August 30 to October 1. The teams are competing for a prize pool of $850 thousand. The champion will also receive quotas to BLAST Premier: World Final 2023 and IEM Katowice 2024. The schedule and results of the competition can be tracked here.
Cover image: Twitter ESLCS
Additional content available
Go to Twitter bo3.gg