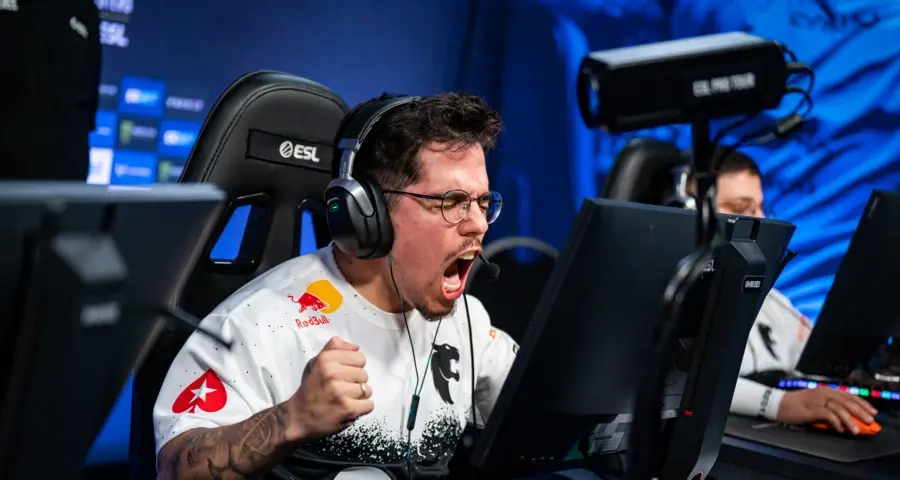 FURIA Esports Is the Only South American Team That Made It to the IEM Rio 2023 Playoffs
FURIA Esports defeated FaZe Clan in the semifinals of the upper bracket of Group B at IEM Rio 2023. The match ended with a score of 2:0 — 16:8 on Mirage and 16:13 on Nuke. Andriy arT Piovezan's team is the only one of the South American participants in the tournament that guaranteed itself a slot in the playoffs.
The best player of the meeting, with a rating of 7.2, was Kaike KSCERATO Kerato. He averaged 93 damage per round and a K\D rate of 44\24. The Brazilian athlete demonstrated a form 11% better than the average over the last six months.
Detailed post-match statistics are available here.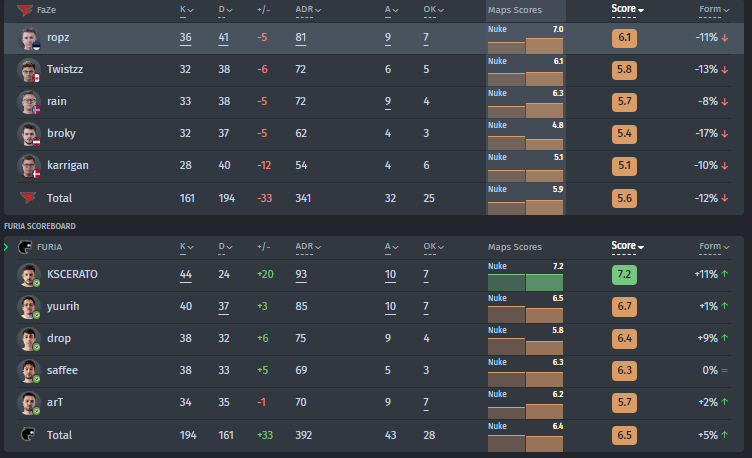 Failure of South American clubs at home tournament
In addition to FURIA, Imperial Esports, MIBR, and 9z Team were performed at IEM Rio 2023. All three teams could not compete well, lost two matches, and were eliminated from the championship. They took 13-16 places and earned $4 thousand each.
Imperial finished the competition losing to The MongolZ, MIBR lost to Team Vitality, and 9z failed against Fnatic. Thus, FURIA became the last chance for South American CS:GO fans to see a decent performance of their region's representative at the tournament.
Who else made it to the IEM Rio 2023 playoffs?
In Group A, Natus Vincere and BIG entered the playoffs and will play each other for a place in the championship's semi-finals. Cloud9 and the previously mentioned FURIA have a similar situation in group B.
Also, a pair was determined in group A, which will play another slot in the playoffs of the competition. They are Ninjas in Pajamas and Heroic. The confrontation is scheduled for April 19, 8:30 PM Moscow time. You can study the pre-match statistics here.
IEM Rio 2023 takes place from April 17 to 23 in Rio de Janeiro, Brazil. Teams are fighting for a prize fund of $250,000. You can follow the schedule and tournament results here.