The Final of the ESL Pro League Gathered More Than 500 000 Spectators
The final of the ESL Pro League became the most popular match of the tournament.
The portal escharts.com studied the activity at the ESL Pro League Season 17 and presented data on viewing the tournament. The most popular match of the event was the final between FaZe and Cloud9. At peak, it gathered 517,858 viewers.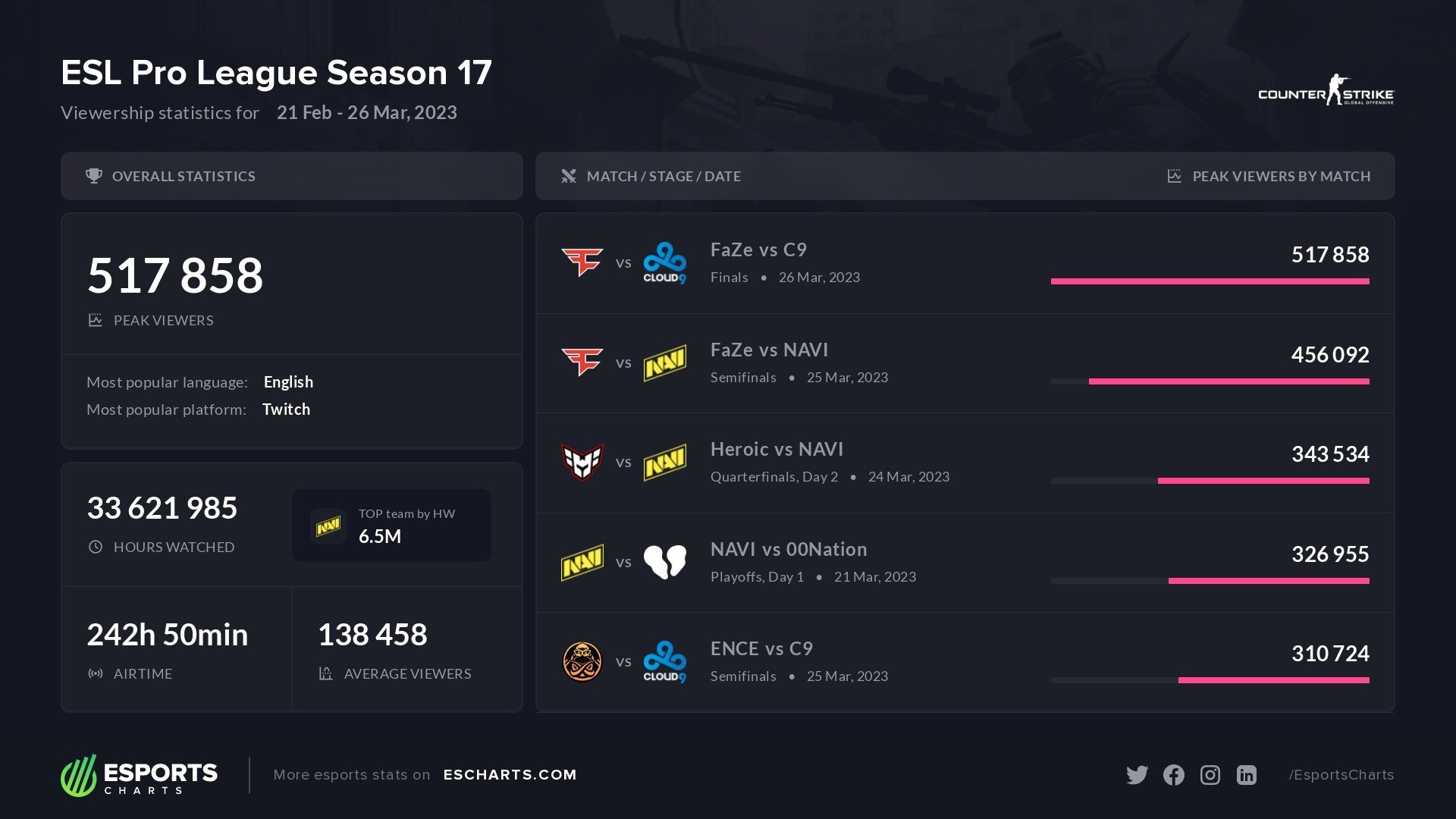 How viewed was the event?
Speaking of absolute numbers, 500 thousand one-time viewers looks large. However, how much is this compared to other tournaments?
First of all, it should be mentioned that the ESL Pro League is not the most popular tournament, and they have never gathered a large base of viewers. The tournament lasts very long, the players are in a more or less relaxed atmosphere, and there is not so much money at stake: because of this, the audience is much smaller. Therefore, the ESL Pro League will never gather a million simultaneous viewers like the Majors.
Therefore, ESL Pro League Season 17 should be compared with the same ESL Pro League tournaments. The 17th season showed itself well on their background and is in third place by viewers. Above it are only matches with the participation of Natus Vincere in the ESL Pro League Season 12 and 14.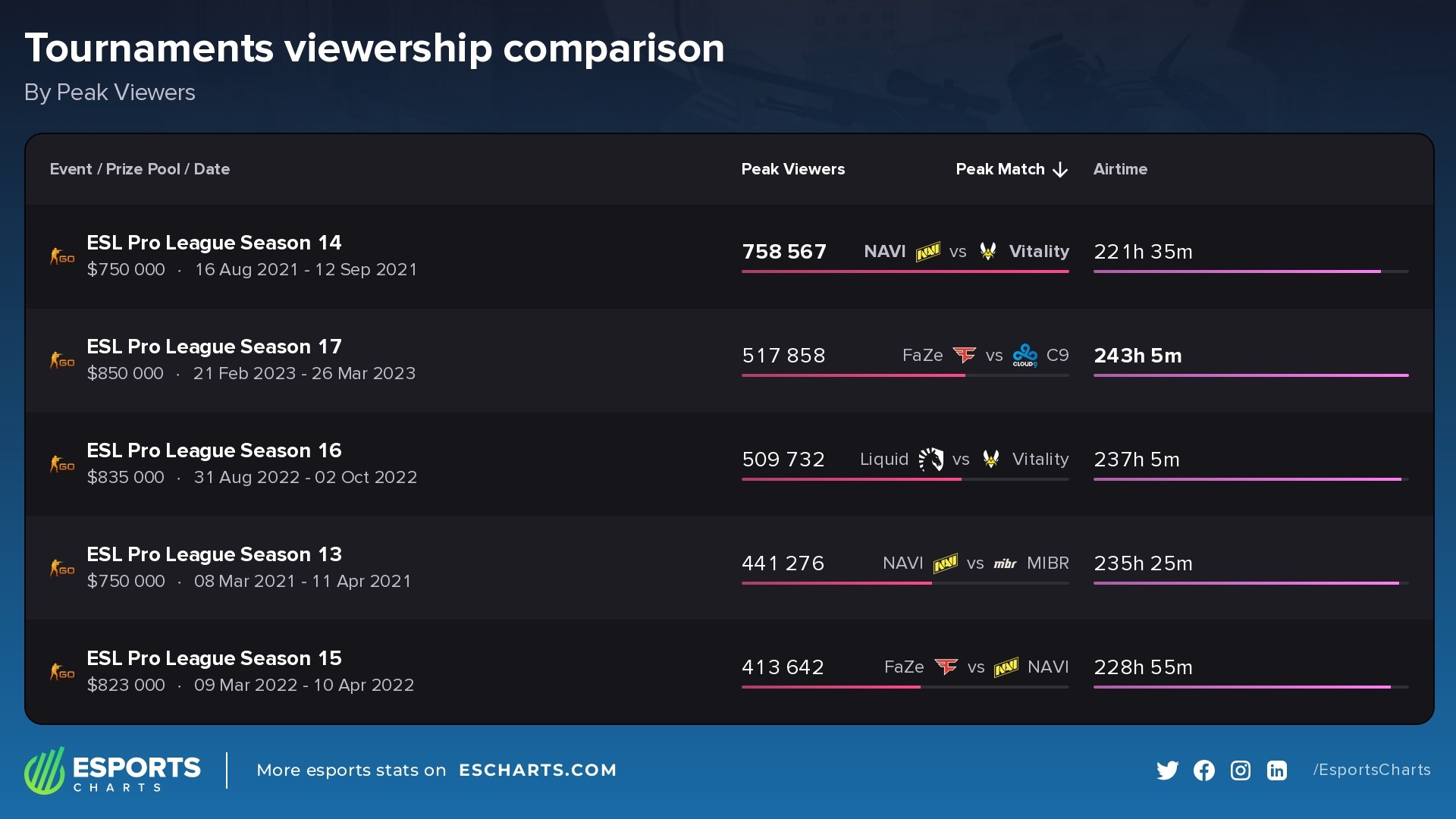 Why did the final of ESL Pro League Season 17 gather so many viewers?
There are two main reasons for the popularity of the finals of ESL Pro League Season 17. The first is the fascinating storyline, which brought the audience to the finals. FaZe Clan reached the finals of the Intel Grand Slam tournament. Many were waiting for a beautiful story of Finn Karrigan Andersen and his team when a year after winning IEM Katowice 2022, the team will return and take home a million dollars. This attracted many spectators, even if they had not watched the tournament.
The second reason is the general increase in popularity of ESL Pro League Season 17 due to the format change. ESL decided to change the format of the tournament coverage and make it more comfortable. It became similar to cs_summit. Players joined the analysts after the matches, and some commented on the games. Everyone looked very friendly, which improved the atmosphere, due to which the event's popularity grew.
ESL Pro League Season 17 has become an exciting event in terms of atmosphere and sports, and it is not surprising that it has become so popular.