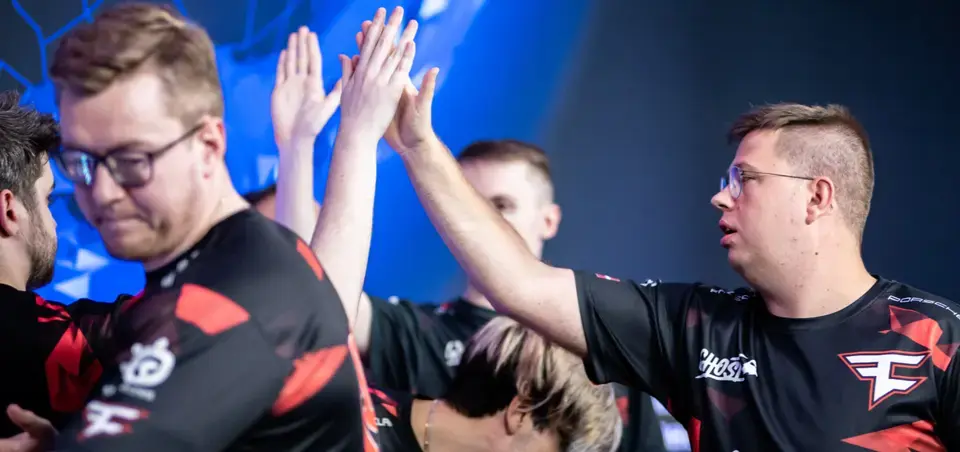 G2 vs. FaZe: who has the best chance to advance to the semifinals of IEM Dallas 2023?
In one of the first matches of the quarterfinals of IEM Dallas 2023, an exciting match between FaZe and G2 awaits us. At the beginning of last year, each team won one prestigious championship, but someone from these teams will be destined to take 5-6 place, having been eliminated from the tournament. We took an exclusive comment from Fedor Kvan Zakharov, in which he shared his view on the possible outcome of this confrontation.
In the last six months, the teams have met only three times, and the last time was at the winter IEM Katowice 2023, where G2 became the champions. However, since then, the team's results have yet to be outstanding: 9-12 place in the EPL and 12-14 place in the Paris Major. Things were pretty much the same for FaZe, but they also won one big tournament and still managed to make it to the BLAST.tv Paris Major playoffs.
Everything can be solved by the motivation of the teams, which are already one step away from the summer break and a few months from the release of CS2. The match's outcome for G2 will depend significantly on whether HooXi will be strong enough.

Signature in the past but pretty sloppy lately G2's Nuke or Ancient for karrigan and company can easily become the first pick. Otherwise, for HooXi's wards, the win rates on the remaining maps in Anubis, Mirage, and Inferno are pretty comfortable, so G2 has a specific advantage here.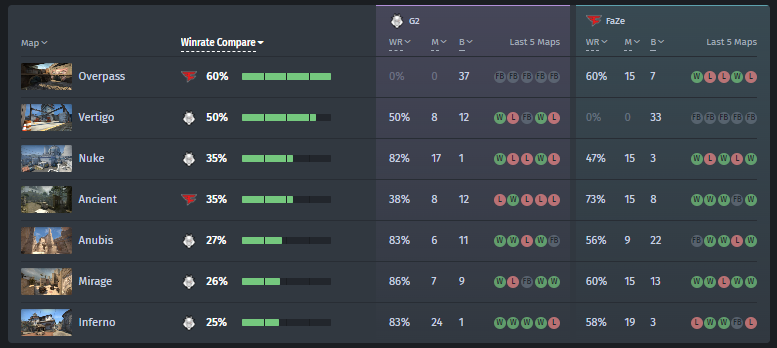 A very random battle, where both teams show a performance ranging from very bad to very good. It will all depend on FaZe's mood and how much HooXi's individual game will suffer.
The quarterfinal match of IEM Dallas 2023 between G2 and FaZe will begin on the night of June 3 at 1:00 AM. Astralis and MOUZ will face each other in parallel.
IEM Dallas 2023 takes place from May 29 to June 4 in Dallas, USA. The teams are raffling off a prize pool of $250,000, and a slot at IEM Cologne 2023. You can follow the schedule and results of the competition here.