Match prediction: G2 vs Complexity at ESL Pro League S18
We'll try to figure out the secret behind Complexity's success and whether they stand a chance to beat G2 and directly advance to the tournament's quarterfinals. Additionally, we have prepared an opinion on this match from the well-known Ukrainian analyst Oleksandr "petr1k" Petryk.
The newcomer brought, apart from experience and confidence, a boost to individual performances. EliGE's stats are much better than his predecessor Justin "FaNg" Coakley's: rating of 6.5, 0.76 kills per round, 0.62 deaths, and 85 ADR.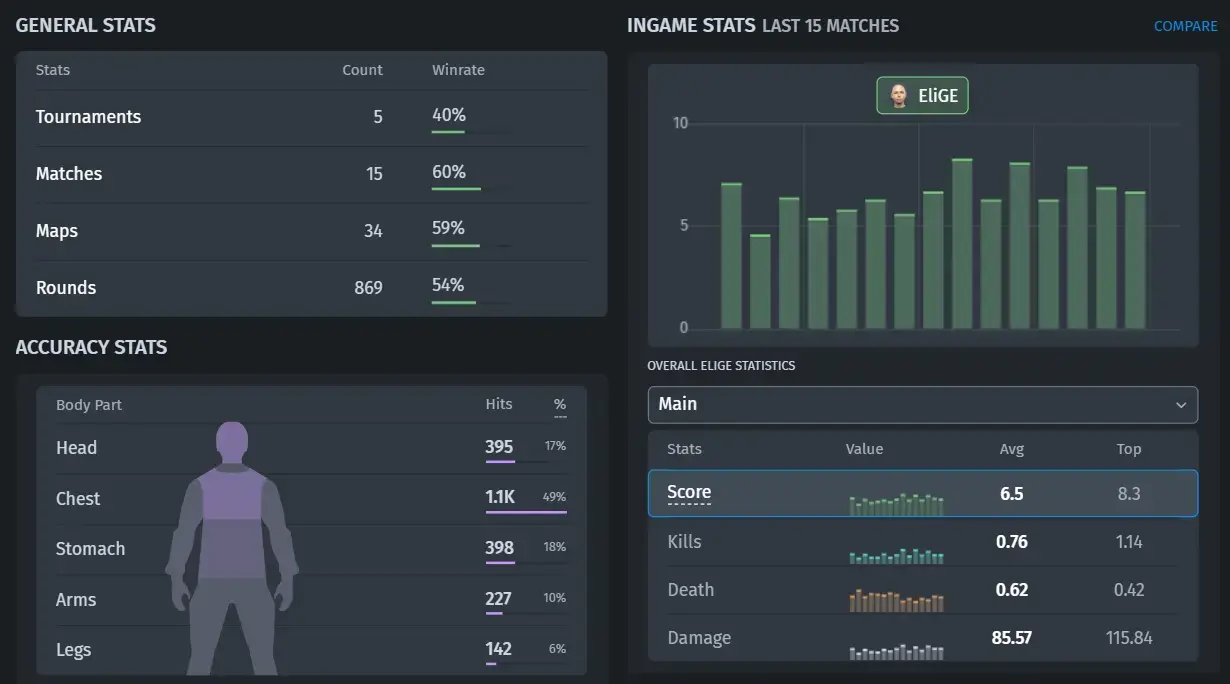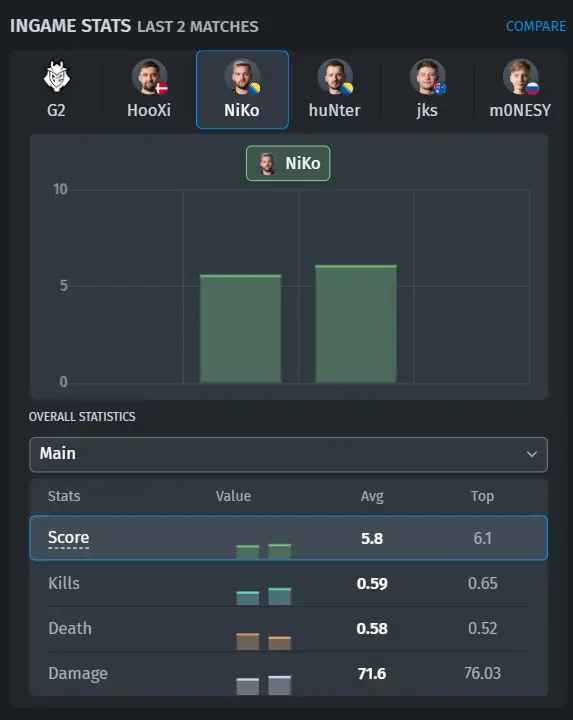 The teams ban maps Overpass and Mirage. Complexity's main pick is Anubis, where they showcase excellent defense. They've already defeated 9INE and Cloud9 on this map. The opponent will likely choose Inferno, boasting a 67% win rate in the last 24 matches. At EPL S18, G2 played Inferno twice: winning against Lynn Vision and losing to Virtus.pro.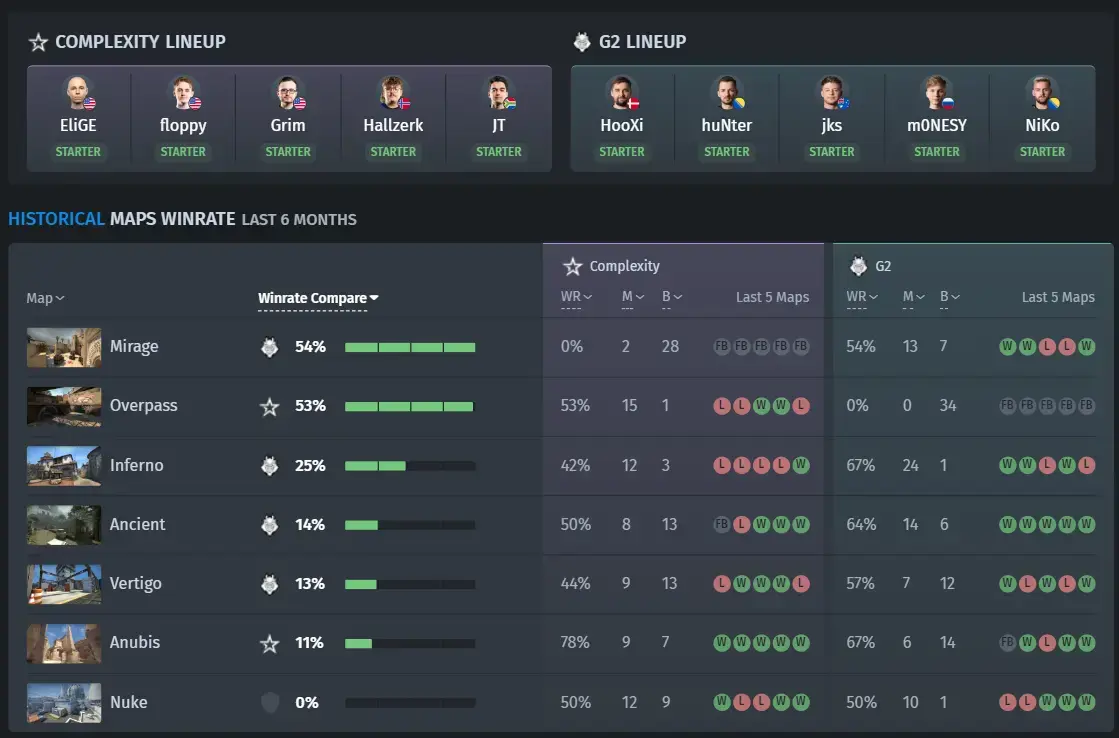 The third map could either be Ancient or Nuke. On the former, Complexity has two wins in the tournament, but it seemed more due to opponents' problems rather than their exceptional gameplay. G2 defeated Virtus.pro on Ancient with a score of 16:5.
Complexity indeed showed progress compared to previous tournaments. However, they haven't faced opponents like G2 yet. To beat a team in such form, only relying on Anubis and EliGE won't suffice.
The analyst petr1k shares the same view:
Complexity surprised many, but I think they'll struggle against G2. G2 also performed well, and beating Virtus.pro with such convincing scores is no small feat. I understand those who believe in Complexity until the end, but obviously, the favorite here is G2. They'll win 2:1 or 2:0, more likely 2:0.
To sum up: Complexity has done well, but they're not yet ready to compete with powerhouses like G2.
Cover image: Twitter ESLCS
Additional content available
Go to Twitter bo3.gg