Three Brazilian lineups at "0-2" in Sweden after Day 1
Not what the teams wanted.
More results from the second round.
Despite losing to Movistar Riders in a close game earlier tonight. Renegades opted to return to Nuke for their game against paiN Gaming, who took Virtus.pro all the way during their opening match. The Brazilian team started strong, leading "8-1" on their defence, but the Australian mix's offence allowed them to switch with only three rounds behind. A "2v3" retake in the pistol round got Renegades going on their stronger side, as paiN Gaming could not muster enough by the end of the map with the Aussies winning, "16-14" to push the Brazilians to the brink of elimination.

Sharks Esports did not want to follow GODSENT and paiN Gaming in the "0-2" bracket, as they trailed "1-6" in the beginning of Mirage against TYLOO. YNG Sharks managed to reduce the deficit to one before the switch and even jumped ahead, "12-9". That was when the Chinese squad tightened its defence, nearly shutting the Brazilian team's offence out in the latter stage of the map for a "16-14" win and a "1-1" finish to the day.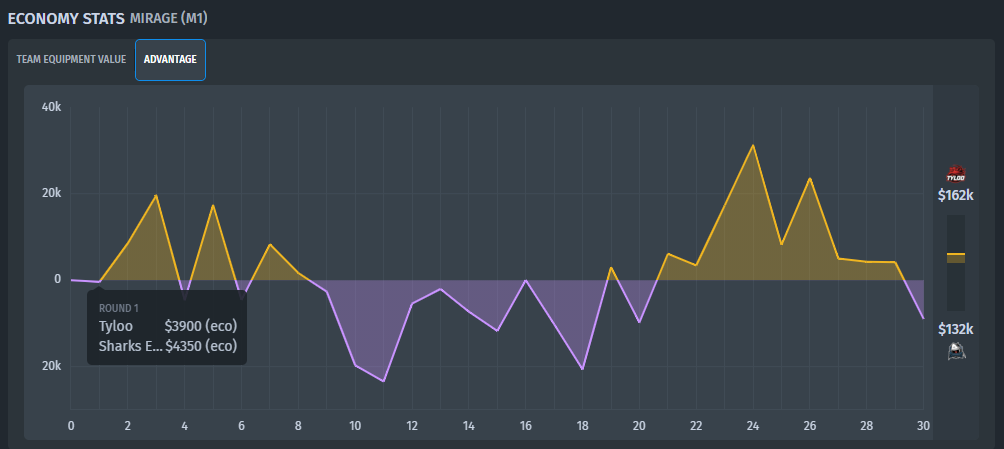 With all three Brazilian lineups not posting a single victory on a day, they will join Astralis in the elimination series tomorrow, while TYLOO and Renegades are still going to be playing best of one maps on the second day at the Swedish event.