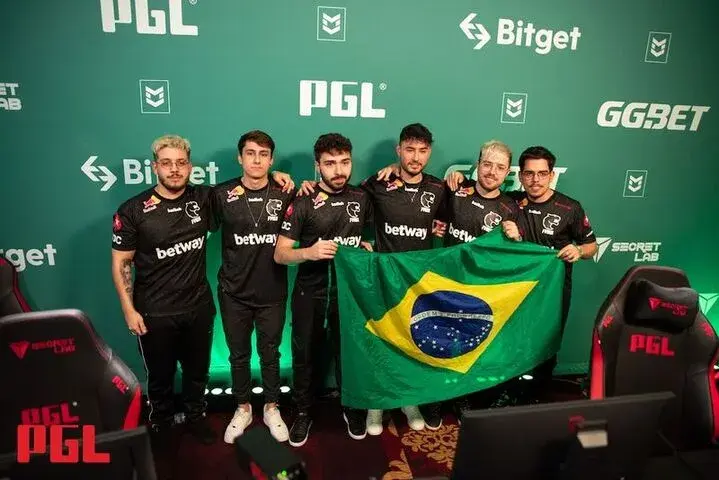 Eternal Fire Vs FURIA: What to Expect From the Teams?
Who will earn the first win?
The second group D match at the ESL Pro League will be the confrontation between Eternal Fire and FURIA. The Turkish team has not played at tournaments of this level for a long time, and the Brazilians have not played a single match since the Player Break, so it is challenging to determine a favourite. Who will be stronger?
The veto map looks very straightforward and stiff. Teams will ban Ancient and Dust2 first, after which Nuke and Vertigo will be chosen as the most popular maps from both teams. After that, Inferno will most likely remain the decider. Of course, FURIA could change the map pool during the huge break they had, but in this meeting, there is no point in this because this option looks very nice for the Brazilians. Thus, the most likely map veto is Nuke-Vertigo-Inferno.

It makes no sense to analyze the shape of FURIA, the last time the Brazilians performed at IEM Cologne, where they took the top 8. However, in the first match, after a considerable break, the team can play both fantastic and terrible, so it will be easier to look at the current form of Eternal Fire. And the Turkish team feels excellent after the line-up changes. After the signing of the captain in the person of MAJ3R, the team's tactical game improved, and Eternal Fire became one of the best in the tier-2 scene. However, will this level of play against FURIA be enough? Today we will find out.

Of course, FURIA are the nominal favorites in this match, but the Brazilians are not expected to have an easy walk. The lack of tournament practice and the excellent shape of Eternal Fire could prove disastrous for FURIA. Detailed pre-match statistics can be viewed here.