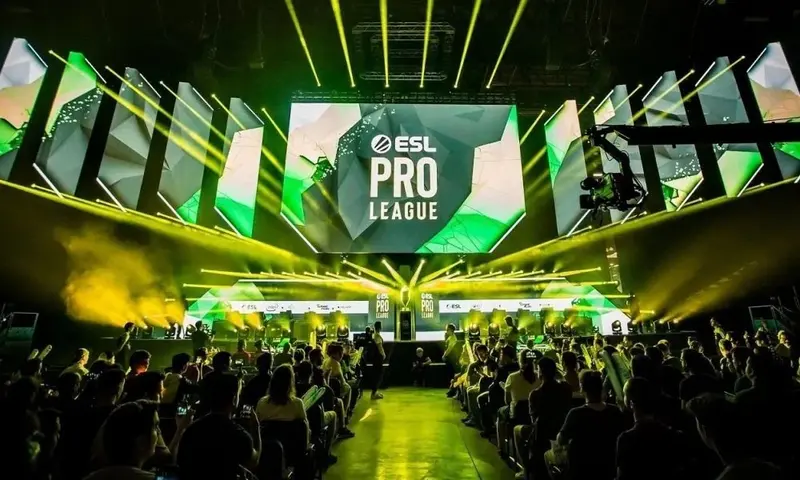 def: "It will take time for the top teams to get back on their level"
Covering EPL in the interview.
As ESL Pro League Season 14 is going strong, we've decided to take a look at the various aspects of the tournament and talk to "def", ex-professional player himself and now an analyst for a Russian broadcast of the EPL.
It's never easy to play the first event after the player break, as "def" agrees. On the highest level, many games are decided by very slim margins, as any slip up due to a lack of practice, concentration or focus is visible.
"It will take some time for those top teams to get back on track, but I've seen some squads, which looked very decent during the group stage. Mainly, forZe and Natus Vincere, even though for the latter it's far from their peak conditions, but these two looked very solid by their own standards."
One of the issues with EPL is that the tournament schedule is borderline insane for the best teams right now. Once most favourites are done with ESL Pro League, BLAST Premier Fall Series will begin and then it is time for IEM Fall, the last RMR qualifier for the Major, as well as PGL Major Stockholm 2021 itself.
"I don't think top dogs are trying to hide anything, even if Major is, clearly, the most important event of the year and those are simply solid tournaments. I still do think that it's too early to hide something, after all, it is the EPL and organisations rate the Pro League very high, as well as their players."
While many European teams have performed similar to their pre-tournament expectations, two squads have impressed in different ways. fnatic, after rebuilding their team with additions of "ALEX" and "mezii", managed to surpass all the expectations and make playoffs in the hardest group, overtaking the likes of FaZe Clan, BIG and Evil Geniuses.
"They looked solid, probably around top-10/15 level right now, but it is still looking far from competing for the championships, as fnatic were used in the past."
Meanwhile, one of the favourites have entirely collapsed, as G2 Esports managed to lose all five of their matches in one of the weakest groups on paper, getting eliminated way earlier than anyone could have expected.
"As we have already said, it's too early to jump to any conclusions, as G2 looked really good during the previous months with all their top-4 finishes and the finals in Cologne. However, even if that was only five days and anything can happen, it was not a GSL group or even a single elimination. A round robin, where you go "0-5" is too much for G2 Esports, so we will see how they look at BLAST and if they decide to make some changes to the lineup before the final RMR event and the Major."
CIS squads are clearly the talk of the year, as ESL Pro League Season 14 have featured six different lineups. Some, like Natus Vincere and forZe, have already made it to the playoffs, while the likes of Team Spirit and Virtus.pro have been eliminated earlier than desired.
For VP, especially, that did not look like a good sign, as the team could not close any games and now looks at the IEM Fall as their last chance to make it to the Major with no other tournaments to play.
"From what I see, Virtus.pro is likely going to whiff past the Major. They are unstable, I have a lot of questions about the player's performance, to the teamplay, feels like this current iteration is done and they need changes after the season is over."
Spirit, at least, have almost guaranteed themselves a berth at the Major, but a lack of solid results after the IEM Katowice 2021 might be concerning for some, but not for "def".
"Spirit have very good and stylish players, but sometimes there is a lackluster execution of the game plan, teamplay becomes messy plus they are still throwing a lot of their rounds. Maybe there is some kind of an issue with coaching or the in-game calling, maybe they are simply not shooting heads, but I don't get a feeling that this team has already peaked. They are clearly getting better despite making mistakes, so hopefully results will improve as well before the Major."
"Biggest issue for both Entropiq and forZe before the EPL could have been the pressure, but as we can see, it did not impact forZe at all. "liTTle" got full trust from the organisation to build this lineup, as he handpicked "KENSI" and "zorte" to replace "facecrack" and "xsepower" and the entire roster seems to be doing better and better. I still have more confidence in Entropiq long term, but if forZe keep performing like that, they should be a major player in the competition for years to come."
Last but not least, we've decided to talk about group D and the event overall.
"If Gambit Esports are going to play as well as they have already shown this year, they should easily win the group. Coaching change is not going to impact them at all, so they should stay as one of the best teams in the world. As for other teams to advance from group D to the playoffs, I am going to pick Team Liquid and probably, Entropiq, as I don't think that they should be scared of Ninjas in Pyjamas or two Brazilian teams. For the entire event, if Gambit Esports keep this level of performance up, they should be the favourites alongside Heroic and Natus Vincere, but right now I am going to pick NAVI to win it all."
Will Natus Vincere complete the Intel Grand Slam with an EPL win? We will see in less than a few weeks!
Additional content available
Go to Twitter bo3.gg